Altria Closes $1.8B Investment in Canada's Cronos Group
Get great content like this right in your inbox.
Subscribe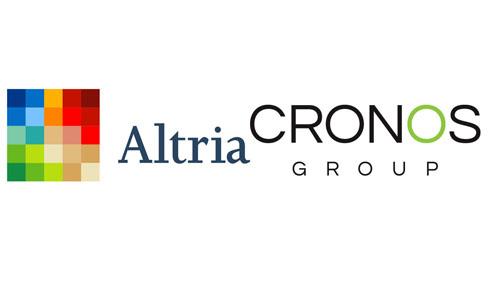 RICHMOND, Va. — Altria Group Inc. completed its approximately $1.8-billion investment in Cronos Group Inc.
Based in Cronos, Cronos Group is a diversified and vertically integrated cannabis company with a presence across five continents. The deal gives Altria a foothold in the global cannabis market.
The two companies reached an agreement in December, as Convenience Store News previously reported.
Altria's investment represents an approximately 45-percent economic and voting interest in Cronos Group with a warrant to acquire additional ownership, exercisable over the next four years. If exercised in full today, the warrant would increase Altria's ownership in Cronos Group to approximately 55 percent.
The aggregate exercise price for the warrant is approximately $1 billion, according to Altria.
"We're excited to finalize our investment in Cronos Group and to support their talented team," said Howard Willard, Altria's chairman and CEO. "Cronos Group is our exclusive partner in the emerging global cannabis category and represents an exciting new growth opportunity for Altria."
Under the terms of the transaction, Altria nominated four directors who were recently elected to serve on Cronos Group's seven-member board: Kevin C. Crosthwait, Jr., Murray R. Garnick, Bruce A. Gates and Bronwen Evans.
"We are delighted to close this transaction and kick off a relationship that we expect to lead to significant growth and value creation," said Mike Gorenstein, Cronos Group's chairman, president and CEO. "Altria's investment and the services they will provide to Cronos Group will enhance our financial resources and allow us to expand our product development and commercialization capabilities and regulatory expertise to better position Cronos Group to compete, scale and lead the rapidly growing global cannabis industry. We look forward to the many opportunities we expect this relationship to create."
Richmond-based Altria's wholly owned subsidiaries include Philip Morris USA Inc., U.S. Smokeless Tobacco Co. LLC, John Middleton Co., Sherman Group Holdings LLC and its subsidiaries, Ste. Michelle Wine Estates Ltd. and Philip Morris Capital Corp.
Altria holds equity investments in Anheuser-Busch InBev SA/NV, Juul Labs Inc. and Cronos Group.
Cronos Group operates two wholly owned Canadian licensed producers: Peace Naturals Project Inc., which was the first non-incumbent medical cannabis license granted by Health Canada, and Original BC Ltd., which is based in Okanagan Valley, British Columbia.