Altria Shifts Gears on Innovative Products Platform
Get great content like this right in your inbox.
Subscribe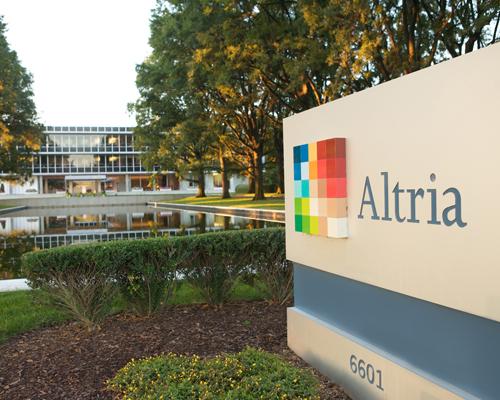 RICHMOND, Va. — First, Altria Group Inc. removed some vapor products from the market. Now, the tobacco leader is going a step further — shaking up its innovative products business.
Richmond-based Altria is discontinuing the production and distribution of all MarkTen and Green Smoke vapor products, and VERVE oral nicotine containing products.
The decision, according to the company, is driven by the current and expected financial performance of these products, coupled with regulatory restrictions that burden Altria's ability to quickly improve these products.
Altria will refocus its resources on more compelling reduced-risk tobacco product opportunities.
"We remain committed to being the leader in providing adult smokers innovative alternative products that reduce risk, including e-vapor," said Howard Willard, chairman and CEO, Altria Group. "We do not see a path to leadership with these particular products and believe that now is the time to refocus our resources. We recognize the impact this decision has on our employees and business partners, which we do not take lightly."
Altria's subsidiaries will begin working with their retailers, wholesalers, contract manufacturers and suppliers to ensure an orderly process. MarkTen cig-a-likes are currently in distribution at retail and through e-commerce. Green Smoke is primarily available on e-commerce with limited retail presence. VERVE is in limited distribution at retail and e-commerce.
The company expects to record one-time pre-tax charges of approximately $200 million, the majority of which would be non-cash asset impairment charges, in the fourth quarter of 2018 as a result of this decision. These charges will be excluded from Altria's adjusted results.
The announcement comes six weeks after Altria's Nu Mark LLC decided to pull MarkTen Elite and Apex by MarkTen pod-based products from the market until these products receive a market order from the Food and Drug Administration (FDA) or the youth-use issue is otherwise addressed, as Convenience Store News previously reported.
At the time, the company said Nu Mark will sell only tobacco, menthol and mint varieties of its remaining MarkTen and Green Smoke cig-a-like products.
Those actions in late October came on the heels of the FDA's crackdown on e-cigarette and vapor products following a nationwide retail blitz — both brick-and-mortar and online — as youth use and access to the products continue to rise.
Altria's wholly owned subsidiaries include Philip Morris USA Inc., U.S. Smokeless Tobacco Co. LLC, John Middleton Co., Sherman Group Holdings LLC and its subsidiaries, Nu Mark LLC, Ste. Michelle Wine Estates Ltd., and Philip Morris Capital Corp.  (Altria holds an equity investment in Anheuser-Busch InBev SA/NV.