11/29/2018
Altria Reportedly in Talks to Take a Stake in Juul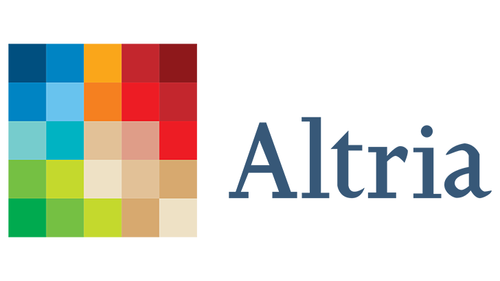 RICHMOND, Va. — More changes are coming to the vapor category and this time it is not regulatory.
According to numerous reports, Altria Group Inc. and Juul Labs Inc. are in talks for the No. 1 tobacco company to buy a significant minority stake in the San Francisco-based vapor company. According to The Wall Street Journal, people familiar with the talks said no deal is imminent.
WSJ was the first to report the news.
A possible connection between Altria and Juul comes at a time when the Food and Drug Administration (FDA) is taking a hard look at vapor products — notably flavored vapor products — and their use by underage consumers. Since the spring, FDA Commissioner Scott Gottlieb has often cited Juul and its popularity among youth users.
According to Bonnie Herzog, managing director of tobacco, beverage and convenience store research at Wells Fargo Securities, a deal would be a positive.
"While details remain sparse, we think Altria could be investing around $4 billion to $7 billion to acquire an approximately 30-percent to 40-percent stake in Juul based on an estimated $15 billion to $16 billion valuation for the total company," Herzog said, adding Wells Fargo Securities has "long believed Altria wanted to (and should) acquire Juul."
She put Juul's estimated annual revenue at roughly $2 billion based on the company's $1.8 billion in retail sales in last 52 weeks in Nielsen data. That represents an estimated 60 percent of Juul's total retail sales and factors in a retail markup, she added.
"While we assume Altria would pay a fairly rich multiple to acquire its Juul stake, we think this would be the absolute right decision for Altria given where we think the reduced-risk industry is heading and because Juul is the 'It' brand," Herzog explained.
"If true, we think a stake in Juul would help to round out Altria's reduced-risk portfolio strategy," she added.
Richmond-based Altria is already in the electronic cigarette and vapor space through its wholly owned subsidiary Nu Mark LLC. In late October, Nu Mark subsidiary removed its MarkTen Elite and Apex by MarkTen pod-based products from the market until these products receive a market order from the FDA or the youth issue is otherwise addressed, as Convenience Store News previously reported.
In addition, with its remaining MarkTen and Green Smoke cigalike products, Nu Mark will sell only tobacco, menthol and mint varieties. It will discontinue the sale of all other flavor variants of its cigalike products until these products receive a market order from the FDA or the youth issue is otherwise addressed.
Then just two weeks ago, Juul announced it would stop selling its flavored Juul pods in more than 90,000 retail locations in a move to help prevent youth tobacco use. The products will only be available online.
According to Herzog, Wells Fargo Securities believes Juul has been on Altria's "radar for a long time" and the reported news "could prove to be the outcome of Altria's multistep process/strategy in its ultimate attempt to acquire JUUL, the fastest growing e-cigarette brand in the United States."
"Furthermore, we think Altria would be a great partner for Juul since it would help Juul better navigate the regulatory landscape," she added.
As for Altria and its pact with Phillip Morris International (PMI) Inc. to market iQOS, PMI's heat-not-burn tobacco product, in the U.S., Herzog noted the two products "broadly appeal to different demographics.
"However, we do wonder if there could be some risk for Altria to deemphasize iQOS given its potential stake in Juul, although we'd like to think this would not be the case," she said. "Furthermore, this would give Altria access to markets outside the U.S. where it faces zero cannibalization. However, given Juul could more aggressively compete with iQOS in these markets, this could be viewed as a slight negative for PMI."
As for upside for Juul, a deal with Altria will help to "catapult" the company' growth international, Herzog explained. "But Juul will still likely need help with distribution/a distribution partner as Altria brings significant funds and expertise to the table for growth but lacks any infrastructure/bandwidth abroad. This is where we believe PMI could come in as the 'perfect partner.'"