08/27/2018
Amazon Go Expands With Opening of Second Store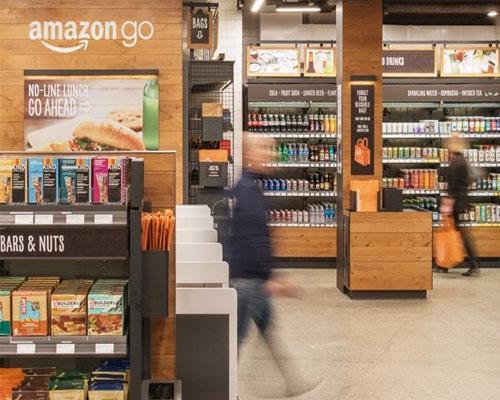 SEATTLE — Amazon Inc. is taking the wrapping off of its new Amazon Go store in downtown Seattle. 
The second location — situated near the Seattle Central Library at 920 Fifth Ave. — opened to the public on Monday, Aug. 27, reported the Seattle Times. It is the company's first expansion of the cashierless convenience store outside Amazon's corporate campus.
The store functions similarly to the first Amazon Go location, which opened to the public in January, as Convenience Store News previously reported. Customers who have the Amazon Go app installed on their smartphones can use it to swipe a code on the way in. The store's cameras and sensors track the items taken from the checkout-free store and charge a credit card after they leave. Human employees are also on hand if needed.
The product mix at the new store is slightly different, however. Unlike the first Amazon Go location, it does not offer a liquor aisle or grocery staples such as milk and bread. Its fresh food is supplied by an Amazon kitchen facility elsewhere in Seattle instead of prepared at an in-store kitchen.
The difference is primarily due to the higher number of office workers among the expected customer base, according to Gianna Puerini, a vice president at Amazon in charge of Amazon Go. The first Amazon Go store is located near more residential neighborhoods.
"The population here is a little different," Puerini told the news outlet.
The store also holds a rack of Amazon Go-branded mugs, water bottles and other items.
More Amazon Go stores are in the works, including locations in Chicago and San Francisco, but Puerini did not comment on opening dates for future locations.