Andeavor's Integration of Western Refining Leads to $250M in Synergies
Get great content like this right in your inbox.
Subscribe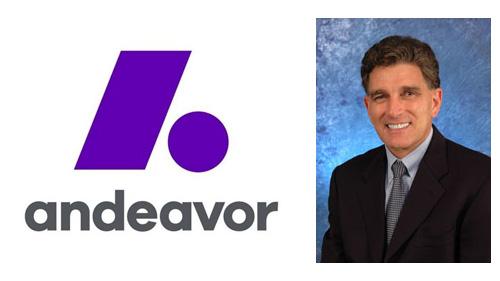 SAN ANTONIO — With the one-year mark of its acquisition of Western Refining Inc. approaching, Andeavor is making strides in its integration efforts.
Andeavor Chairman and CEO Greg Goff reported during the company's first-quarter 2018 earnings webcast on May 8 that its integration of Western Refining and Western Refining Logistics is progressing well, and delivery of synergies is on schedule.
"We continue to have a successful integration and are moving forward toward full integration and synergy capture," Goff said during the webcast.
Andeavor exited the first quarter at a run rate of $250 million in synergies. It is on track to deliver a synergy run rate of $350 million to $425 million by mid-2019.
The synergy run rate achieved by the first quarter consists of approximately $120 million of corporate efficiencies and approximately $130 million in value chain optimization, marketing and operational improvements, according to Goff.
Andeavor closed on its acquisition of El Paso-based Western Refining in June 2017. The $4.1-billion deal created a network of more than 3,000 gas stations, as Convenience Store News previously reported.
Now, Andeavor is on the verge of another major transaction. On April 30, Marathon Petroleum Corp. (MPC) and Andeavor entered into a definitive merger agreement under which MPC will acquire all of Andeavor's outstanding shares, representing a total equity value of $23.3 billion and a total enterprise value of $35.6 billion. MPC and Andeavor shareholders will own approximately 66 percent and 34 percent of the combined company, respectively.
Upon completion of the deal, MPC will have a nationwide retail and marketing business of approximately 4,000 company-owned and -operated locations and approximately 7,800 branded locations.
The boards of directors for both companies unanimously approved the transaction, which is expected to close in the second half of this year, subject to regulatory and other customary closing conditions. MPC and Andeavor shareholders still need to approve the deal.
The combined company's headquarters will be in Findlay, Ohio, the home of MPC, with an additional office in San Antonio, the home of Andeavor. 
Once completed, Goff will join MPC as executive vice chairman. In this new role, he will provide leadership and be integrally involved in the strategy for the combined company. Goff, along with three other Andeavor directors, will also join the board of directors of Marathon Petroleum.
"We are very excited about the recently announced strategic combination of Andeavor and Marathon, and are confident this action will create significant shareholder value," Goff said.
San Antonio-based Andeavor is an integrated marketing, logistics and refining company. Its retail-marketing system includes approximately 3,300 stations marketed under multiple fuel brands, including ARCO, SuperAmerica, Shell, Exxon, Mobil, Tesoro, USA Gasoline and Giant.
It also has ownership in Andeavor Logistics LP and its non-economic general partner. Andeavor operates 10 refineries with a combined capacity of approximately 1.2 million barrels per day in the mid-continent and western United States.