Automated Oil Management by Restaurant Technologies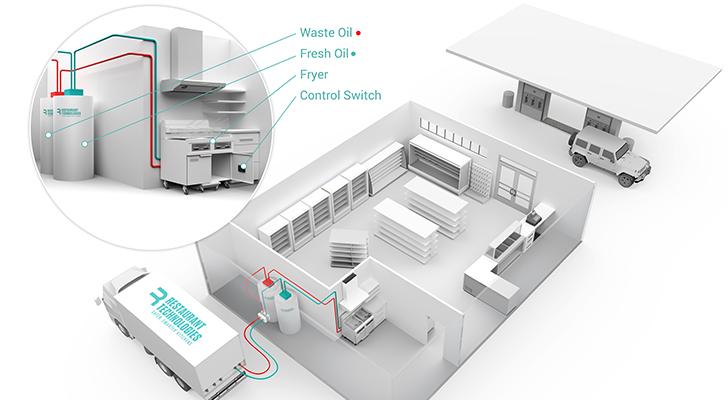 Restaurant Technologies knows that more and more consumers are looking to convenience stores to provide quick food and beverage options. Millennials are frequenting convenience stores almost twice as much as fast-casual restaurants, which turns your operation into a trending location for meal replacement. This makes it even more important that your hot, prepared food is crave-worthy and consistent in quality.

Having a convenience store operation that functions as efficiently as any commercial restaurant kitchen is critical to producing the quality of food your consumers expect. Many top names in the convenience industry use Restaurant Technologies including Krispy Krunchy Chicken, Rutter's, Enmark and Circle K. The oil management solution is a simple and easy program for convenience stores to implement and because it's so simple and easy, it also drives productivity improvements. Restaurant Technologies handles the entire oil process for you—from ordering and receipt processing all the way to storing, handling and recycling of used oil. Our advanced kitchen technology even automates everything so your employees never have to worry about transporting hot oil ever again. Visit www.rti-inc.com or call 1-888-796-4997 to learn more.