BuzzTallz Wine Cocktails
Varieties include Ruby Red Grapefruit, Lotta Colada and Chocolate Tease.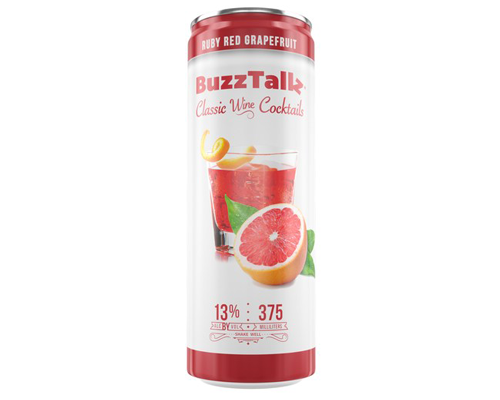 Ready-to-drink cocktail beverage producer BuzzBallz is adding to its array of pre-mixed and conveniently packaged adult beverages with BuzzTallz,13 percent ABV, ready-to-drink wine cocktails that come in 375-milliliter plastic cans. BuzzTallz are currently sold as single units or four-packs. They're available in Lime 'Rita, Ruby Red Grapefruit, Lotta Colada, Chocolate Tease, Stiff Lemonade and Horchata varieties. The beverages are blended with all-natural juices and premium alcohol. They are kosher certified, gluten free and contain no high fructose corn syrup, the maker noted.