C-store Beverage Sales Not Off to a Strong Start in Summer 2018
Get great content like this right in your inbox.
Subscribe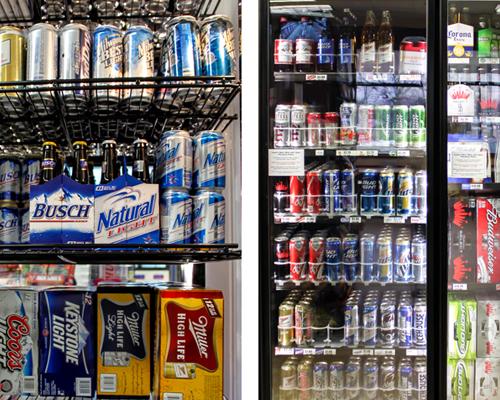 NEW YORK — Sales in the cold vault appeared shaky as the unofficial start to summer rolled around.
According to Wells Fargo Securities LLC, higher gas prices and rainy weather over the Memorial Day weekend dampened the mood of convenience store retailers.
As a result, "we maintain our cautious outlook for the c-store channel," said Bonnie Herzog, managing director of tobacco, beverage and convenience store research at Wells Fargo Securities. "Moreover, with the exception of a few categories where demand appears to be immune to higher fuel costs — especially import beers, which outperformed — we are concerned that these negative trends could negatively impact many beverage manufacturers' near-term results."
After surveying beverage retailers representing approximately 15,000 convenience stores, Wells Fargo Securities' Beverage Buzz found overall beverage sales were up 3.5 percent over the holiday weekend. The number was a deceleration from a 4.5-percent increase from last year, most likely reflecting gas prices that neared $3 per gallon across most of the United States, and above average rainfall.
As Herzog reported, "retailers were generally bearish on non-alcoholic beverage growth and tepid about pricing power for most major manufacturers."
According to Beverage Buzz, less than a third of the contacts believe Dr Pepper Snapple Group, Monster Beverage Corp. and PepsiCo Inc. can take pricing in the current environment.
On the other hand, "retailers were more upbeat with alcoholic beverage trends, suggesting to us that alcohol demand is clearly more elastic in the face of pressured consumers," Herzog said.
Taking a look at specific brands, Wells Fargo Securities' retailer contacts reported that Constellation Brands Inc. sales were up roughly 9 percent over the Memorial Day weekend, with an outlook for total company beer sales growth of 11 percent in 2018.
According to Herzog, stellar execution and continued shelf space gains are driving the growth expectations.
"Our contacts plan to allocate an incremental 5 percent to Constellation Brands this year," she explained. "Moreover, nearly 80 percent of retailers surveyed indicated that Constellation Brands' sales growth accelerated in May vs. April, an encouraging start to the summer."
On the other end of the spectrum, Monster kicked off the summer on a soft note. Beverage Buzz found that the energy drink manufacturer's sales were up "a muted 3.5 percent" over the weekend, "a clear disappointment given the importance of the c-store channel for Monster," Herzog noted.
In addition, she added, retailer contacts see Monster's pricing power among the weakest in the broader beverage space — with less than 25 percent of the contacts believing the manufacturer can raise pricing in the current environment.