10/05/2017
C-store Sales Flow From the Fountain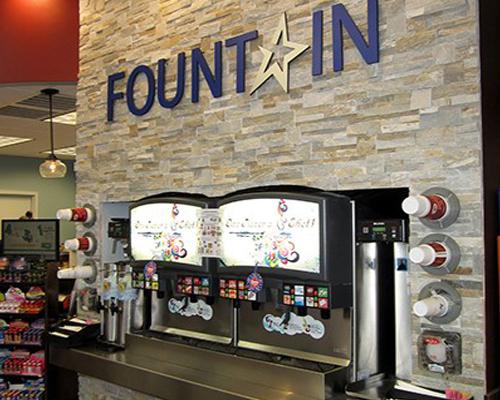 ROSEMONT, Ill. — The numbers speak for themselves: The fountain is where it's at when it comes to getting consumers through the door.
According to a 2016 consumer survey by Q1 Consulting LLC, 39 percent of millennial consumers said they last visited a c-store for a cold fountain drink, 19 percent said it was for a hot dispensed drink, and 20 percent said it was to buy a frozen dispensed drink. The numbers were similar for Gen Xers, at 39 percent, 25 percent and 17 percent, respectively.
The real question, however, is how does a retailer turn that fountain visit into a larger basket ring, said Tim Powell, vice president, senior analyst at Q1 Consulting.
Speaking at the 2017 Convenience Store News Convenience Foodservice & Beverage Exchange event, Powell noted that consumers are making more beverage purchases in the convenience channel overall. Specifically, 42 percent of consumers said they are buying more beverages than last year vs. 15 percent who said they are buying less.
Taking a close-up look at dispensed beverages, Q1 Consulting found that Generation X tends to be the most loyal consumers and the most frequent. Notably, 53 percent of Gen Xers visit a c-store two to three times a week specifically to purchase a dispensed beverage. This surpasses millennials (44 percent) and baby boomers (32 percent).
These numbers put the beverage generation on campus, where, according to Q1 Consulting, the top grab-and-go offerings are: prepackaged sandwiches, ready-to-eat hot foods, fountain beverages, freshly brewed coffee, and handheld baked goods.
So, how can a retailer maximize sales? Bundling complementary prepared food items with dispensed beverages is one way to drive consumers who enter a c-store to quench their thirst to purchase other categories as well, Powell said.
"Bundling purchases with coffee will continue to be a successful strategy for retailers," he explained.
In addition, the one advantage convenience stores have over other food retailers is the 2 p.m. to 5 p.m. snack period. However, c-store operators can use their beverage and fountain programs to bring consumers in during other dayparts, too, Powell pointed out.
Having well-known beverage brands helps drive sales, Powell added, except for coffee, which has been "a real growth area for private label."
The 2017 Convenience Foodservice & Beverage Exchange took place Sept. 12-13 at the Donald E. Stephens Convention Center in Rosemont.