Carolina Convenience Divests Most of Its C-store & Petroleum Marketing Business
Get great content like this right in your inbox.
Subscribe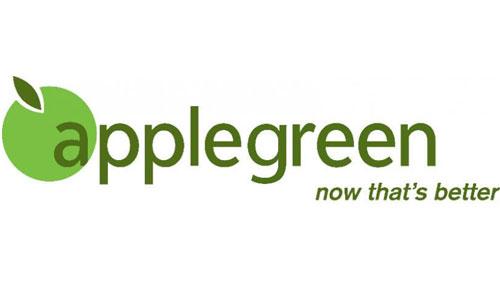 LEXINGTON, S.C. — Seven of Carolina Convenience Corp.'s S-Mart convenience stores are now under new ownership.
After nearly 37 years of operation, Carolina Convenience is divesting substantially all of its S-Mart c-stores and its wholesale fuel distribution business to an affiliate of Dublin, Ireland-based Applegreen plc, the convenience store banner of Petrogas Group Ltd.
The move will allow Carolina Convenience to focus on the operation of its Hardee's restaurants and other business ventures.
Headquartered in Lexington, Carolina Convenience operated eight S-Mart c-stores in Columbia, S.C., and supplied numerous dealers primarily in the Columbia market with a handful of dealers in eastern South Carolina. The company was a jobber for BP, ExxonMobil and Sunoco, and supplied unbranded fuel to a few of its dealer sites.
The S-Mart c-stores offer BP- and Exxon-branded fuel, as well as an array of convenience fare and merchandise. One of the locations is co-branded with a Hardee's restaurant. Carolina Convenience will continue to operate the restaurant post-closing, as well as one c-store at a separate location.
As part of the transaction, Applegreen retained the Carolina Convenience's c-store employees at the acquired stores.
In addition to its petroleum marketing and convenience store business, the company operates several Hardee's restaurants in the Columbia market, which were not included in the sale to Applegreen.
Matrix Capital Markets Group Inc., an independent middle-market investment bank, provided merger and acquisition advisory services to Carolina Convenience, such as valuation advisory, marketing the business through a confidential, structured sale process, and transaction negotiation. 
The deal was managed by Managing Director Vance Saunders and John Duni, an associate. Matrix's Downstream Energy and Convenience Retail Group Managing Director Thomas Kelso also advised on the transaction.
"Matrix has been a great advisor and partner throughout this entire journey. They conducted a thorough financial analysis and handled detailed contract negotiations which resulted in a successful conclusion," said Madhu Shrivastava, chairman and CEO of Carolina Convenience.
Carolina Convenience, a second-generation, family-owned company, was founded in 1981 by Madhu and Sulochana Shrivastava. Today, it is managed by Madhu and Seema Shrivastava-Patel, company president.
"I would like to thank all of our employees who helped build our company over 37 years. Coming to the U.S. with only $100, my parents are the epitome of the American Dream," Shrivastava-Patel said. "This was a very difficult process to go through, but having a team like Matrix made it much easier. They made sure that every detail was considered to ensure we were in the best possible situation. Our family is also thankful to our legal team led by Richard Few and his associates at Parker Poe for guiding us through the legal process."
Richard Few, Erika Byrd, Todd Haynie and Tim St. Clair of Parker Poe served as legal counsel for Carolina Convenience.
"This transaction is the culmination of multifaceted advisory work as we helped the Shrivastava family understand the value of their company, identified which assets to divest, analyzed after tax proceeds from a sale as well as the ongoing cash flows of the remaining assets, and executed a transaction that achieved their goals," Saunders added. "The Shrivastavas have worked extremely hard for many years building an exceptional business, and we are honored to have had the opportunity to lead them through this process."
Applegreen operates c-stores in Ireland, the United Kingdom and the United States. Petrogas Group, headquartered in Plainview, N.Y., operates the U.S. stores.