Charged Up About the Future of Fuels?
Get great content like this right in your inbox.
Subscribe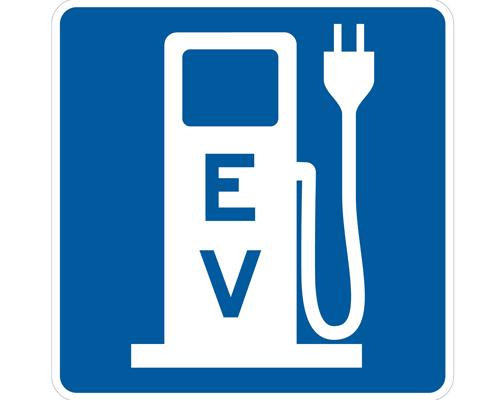 Tesla founder Elon Musk envisions a future filled with "old-school drive-in," carhop-style restaurant charging locations for drivers of electric vehicles. The restaurants at these locations would be technologically connected to the vehicles, sending menus to the cars' touchscreens and electronically receiving orders from the drivers still in their vehicles.
Established convenience stores are already jockeying to offer the convenience of electric vehicle (EV) charging stations. Sheetz reportedly has been in discussions with Tesla Motors since June 2016 about adding EV charging stations to the Altoona, Pa.-based convenience store retailer's sites. At least three of its stores in Pennsylvania and Ohio are equipped with Tesla Superchargers.
Are EVs the next big thing?
Policymakers have pinned hopes of reducing greenhouse gas emissions on the development of electric cars with wider ranges. Manufacturers are making EVs more affordable while extending their range. Leading carmakers are on track to roll out vehicles that could travel up to 200 miles on a single charge. Two hundred miles is the magic number that many believe is necessary to broaden EV appeal to the masses. Tesla's cars already exceed that range, and their prices are now coming down to the range of gas-powered luxury models.
Predicting the pace of technological change, though, can be a crapshoot — as evidenced by the recent report that a self-driving Uber vehicle hit and killed a pedestrian crossing the street, which has to be a setback for driverless technology. And the impact of surging demand for power to charge EVs has yet to play out. Will consumers eventually weigh the environmental impact of producing the electricity needed to power these supposed ecofriendly vehicles? A single EV charge could consume as much electricity as the average refrigerator does in six weeks.
There remains a strong disconnect between consumer interest and actual consumer purchases across all types of alternative fuel vehicles, according to John Eichberger, executive director of the Fuels Institute. "Consumers' theoretical interest in non-gasoline powered vehicles hasn't yet been reflected in actual sales at dealer lots," he said. "But the sustained interest in alternative fuels could result in increased alternative vehicle sales in the coming years, depending on many variables, including the decisions of policymakers."
Prasat Satyavolu, chief digital officer for Cognizant, an international technology consultancy, believes the digitization of the driving experience and changing consumer behaviors will usher in a very different transportation industry. Speaking late last year at Convenience Store News' fourth-annual Alternative Fuels Summit, sponsored by Growth Energy, Satyavolu said he believes a move toward hybrid vehicles is imminent.
"We're going to see a slow but steady adoption of alternative fuel vehicles," he said. "But there will be no one source of energy. It will be a blend of different types of fuel."
As our April 2018 issue cover story points out, the future of fuel retailing will likely be determined by customer choice. Customers' needs, expectations and desires should be the filter through which all convenience retailers view their future forecourt business.