Circle K & Cheetos Collaborate on New Frozen Beverage Flavor
Get great content like this right in your inbox.
Subscribe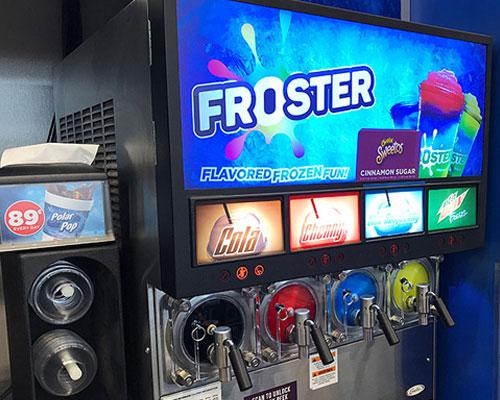 TEMPE, Ariz. — Circle K Stores Inc. and PepsiCo/Frito-Lay's Cheetos brand are joining forces to launch Sweetos Cinnamon Sugar, a Froster flavor inspired by the brand's Sweetos cinnamon sugar puffs.
Signs affixed to Circle K's Froster machine tout the limited-time frozen beverage flavor, which was first spotted in stores in March, as well as clings. Cheetos Sweetos are being supported through secondary merchandising space on endcaps.
Circle K's Florida division drummed up support for the Sweetos Cinnamon Sugar flavor through a sweepstakes, which ran from March 9-23. Five $25 gift cards were awarded to consumers who entered by replying to a March 9 Facebook update from Circle K Florida explaining where they would go with a Cheetos Sweetos Froster.
The convenience store retailer teams up with Frito-Lay regularly for exclusive product launches and promotions. In the last year, Circle K has partnered with the manufacturer to run a campaign spotlighting rookie players and its Ruffles potato chips, as well as a "Dew Inner Circle" promo, in which shoppers earned points for each Mountain Dew or Doritos SKU purchased.
To read the full story, visit Convenience Store News sister publication Shopper Marketing.