06/13/2018
Cost-Saving Measures Lead to Near-Term Sales Woes for Casey's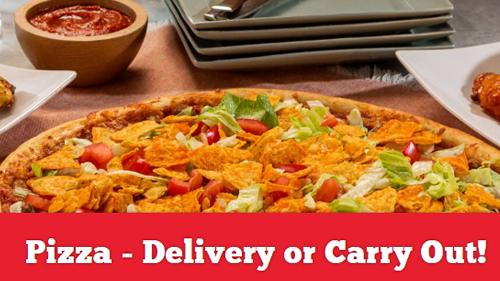 ANKENY, Iowa — External headwinds, coupled with store operating changes, put pressure on Casey's General Stores Inc. during its fourth quarter of fiscal year 2018.
Diluted earnings per share for the quarter were 51 cents, compared to 76 cents a year ago. For the year ended April 30, diluted earnings per share were $8.34, compared to $4.48 for the year-ago period. Adjusted for benefit from the Tax Reform Act, earnings per share in fiscal 2018 would have been $3.81.
"We have made significant progress in implementing our value creation plan and position Casey's for continued growth. Nevertheless, a lower fuel margin and unfavorable weather, and continued macroeconomic challenges in our marketing region, were headwinds to our results in the quarter," President and CEO Terry Handley said during the company's Q4 earnings call on June 12.
Breaking down the categories, Handley noted that not all challenges came from outside forces. The convenience store chain's decision to downsize its number of 24-hour stores and pizza delivery operations had adverse impacts on the fuel, foodservice, and grocery and other merchandise categories.
Casey's made changes to roughly 400 24-hour stores and between 100 and 110 pizza delivery stores in the fourth quarter. The retailer ended the fiscal year with approximately 663 24-hour locations and 680 pizza delivery locations.
As Handley explained, Casey's did not necessarily pull back completely on pizza delivery, but rather lowered the number of days the service is offered at some stores.
"We're just kind of trying to find not only optimal hours, but also the optimal days of delivery. And we'll continue to refine that and report on that every quarter as we move forward," he added.
In the fuel category, growth in same-store gallons sold continues to outpace growth in miles driven as reported by the U.S. Department of Transportation and outpace Casey's publicly traded peers. In the fourth quarter, same-store gallons sold increased 2 percent, according to Handley.
"We believe that the combination of challenging weather and a strategic decision we made in the fourth quarter to reduce the number of 24-hour locations adversely impacted same-store gallons," he said.
Total gallons sold for the quarter rose 7.2 percent to more than 532 million. The average retail price of fuel during this period increased more than 12 percent to $2.48 per gallon, compared to $2.21 for the same period last year.
A rise in wholesale fuel costs during much of the fourth quarter also put pressure on margins, resulting in an average fuel margin of 16.3 cents per gallon vs. 17.2 cents a year ago. 
For the 2018 fiscal year, same-store gallons sold were up 2.3 percent with an average margin of 18.5 cents, and total gallons sold were up 6.6 percent to 2.2 billion.
In Casey's grocery and other merchandise category, total sales were up 2.4 percent to nearly $512 million in the fourth quarter.
Similar to fuel, the combination of weather and the reduction in 24-hour locations adversely impacted same-store sales, resulting in them being down four-tenths of 1 percent for the quarter, according to Handley, adding that despite this, industry data shows Casey's gained market share in the category.
Year over year, the average grocery and other merchandise margin in the quarter rose 10 basis points to 31.2 percent. For the year, same-store sales were up 1.9 percent, with total sales up 4.6 percent to $2.2 billion with an average margin of 31.8 percent.
In prepared food and fountain, sales in Q4 were up 3.4 percent to hit $241 million. As with the other categories, "the combination of weather and the reduction of 24-hour and pizza delivery locations negatively impacted same-store sales, resulting in same-store sales being down 1.3 percent for the fourth quarter," Handley reported.
For the year, prepared food and fountain same-store sales were up 1.7 percent with an average margin of 61 percent.
"Recently, we have made some adjustments to our promotional and pricing strategies in order to increase value opportunities for our customers and remain competitive in our market area," the chief executive explained. "We are encouraged by the results of these initiatives and we'll continue to look for additional opportunities throughout the year."
Ankeny-based Casey's finished the fourth quarter with 2,073 convenience stores in 15 states.