Couche-Tard Achieves Balanced Growth Across Network in Q1 2019
Get great content like this right in your inbox.
Subscribe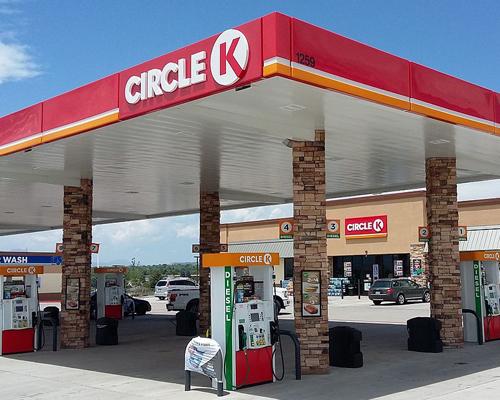 LAVAL, Quebec — Increases in traffic and basket size added up to strong sales for Alimentation Couche-Tard Inc. during the first quarter of its fiscal year 2019.
Year over year, same-store sales were up across the retailer's network, according to President and CEO Brian Hannasch.
In the United States, Couche-Tard saw an increase in same-store revenue of 4.2 percent, with good performance in a majority of the U.S. business units, including stronger sales at the former CST Brands convenience stores.
"As first seen in the fourth quarter of 2018, we continue to see improving traffic trends in the U.S., particularly driven by the ramping up of our traffic-driving and promotional activities," Hannasch explained during the company's first-quarter fiscal year 2019 earnings call on Sept. 6.
In Canada, same-store merchandise revenue increased by 6.6 percent, a significant improvement over the results of the last two quarters. The best performance was in central Canada, but all the business units in the country saw positive traffic and the CST stores in Canada also achieved growth.
"Weather certainly benefited us in the East, and we continue to be pleased with our trends even looking into the last couple of months," Hannasch added.
Moving to Couche-Tard's European operations, same-store merchandise and service revenues increased by 7.3 percent in the quarter. Business units there benefited from increased in-store traffic driven by the continued success of new food programs, the retailer's Circle K rebranding efforts, as well as unusually warm weather, particularly in Scandinavia.
"I believe we are seeing the results of the focused work of our global marketing teams and business units in improving traffic trends and basket size, and also strength in consumer confidence — which we noted across other retail channels during this quarter," Hannasch explained.
On the Forecourt
In its fuels business, Couche-Tard generally saw healthy margins in Q1 2019 compared to previous quarters, as well as improvement in volumes in the business units with CST sites, according to Hannasch, who added that he was "pleased with our fuel volumes and margins in the U.S. and Europe in the face of sharply higher retail prices than in the prior year."
In the U.S., same-store road transportation fuel volumes increased by 0.6 percent. In Europe, same-store fuel volumes were down slightly, with a decrease of 0.1 percent; however, Couche-Tard had positive volumes in its Sweden and Denmark business units.
In Canada, same-store transportation fuel volumes declined 3.3 percent. While the retailer did see volume growth in most of Canada, its ESSO-branded stores were affected by the temporary transition of loyalty programs during the quarter.
"We also continue to focus on partnering with the right fuel brands and building differentiation into the Circle K brand, as seen in the inclusion of our Top Tier additive offer that we rolled out in selective U.S. business units," Hannasch said.
"We are also working on how to bring more value to our forecourts, including improving the speed of our pumps, our lighting, and more discipline around our painting and cleaning cycles so that our customers' fuel experience can be a core differentiator at our sites," he added.
Key In-Store Categories
Across its entire retail network, Couche-Tard continues to progress with its in-store initiatives — tweaking them where needed.
As the company noted in July, the Simply Great Coffee program has generated positive results in Europe and Canada, but struggled in the U.S. In turn, the retailer moved to put a more regional spin on the program to reflect customers' tastes.
"This quarter, we expanded our pilot test of new consumer offers, including our hot beverage offer in the U.S. While Simply Great Coffee has had resounding success in Europe and Canada, we have seen a need to differentiate the offer in the U.S," Hannasch reported. "This includes piloting offers that maintain drip brew at the center and showcase more seasonal blends, with bean-to-cup resulting in fresh-brewed coffee each and every time.
"Early results are encouraging and we believe if we reach the conclusion that we have a winner, we feel we can scale this very quickly," he continued.
The hot weather in Europe this summer also led the retailer to test iced coffee sales in multiple business units, with good consumer acceptance so far.
"That may be an add to our Simply Great Coffee offer in Europe," the chief executive noted.
Looking at its business on the backbar, the Circle K Tobacco Club saw an increase in the number of unique users enrolled in the program — now pushing almost 4 million — as well as the quantity of offers delivered.
According to Hannasch, the retailer "continues to see the tobacco club as a unique differentiator and anticipates further leveraging the program across other categories as we enrich and refine our marketing capabilities."
Its convenience stores in the U.S. saw unit and dollar growth in other tobacco products during the quarter as well. 
"Some of this is attributable to manufacturer innovation with products like JUUL, but it also reflects our merchandising and the speed to which we have been activating new offers and emerging brands, and how we are presenting these offers to the consumers in our stores," Hannasch said.
Meanwhile, foodservice in Couche-Tard's Canada stores saw its metrics in sales, units and margins increase, driven by the retailer's baked-on-site program in western and eastern Canada, and an expansion of the Real Hot Dog program in western Canada.
In Canada, as well as other markets, the retailer is introducing new approaches and layouts for the Real Hot Dog program to maximize the impact and generate higher return on capital.
Driving Traffic
Taking a holistic approach to bringing people to its locations, Hannasch reported that the company has myriad of tactics both at its local business units and nationally to drive traffic to the overall site, as opposed to driving traffic from the forecourt into the box.
"I'm pleased with the work we are doing across the network to bring more customers into our stores and have them buy more products...," Hannasch said. "Increase in traffic to our sites continues to be a key focus of our global marketing, operations and IT teams for this fiscal year."
Notably, Couche-Tard is being more disciplined around fewer, but bigger promotional activities — an example being its North American Polar Pop campaign and a broad summer campaign in Europe to drive more traffic inside and offer more selection of food and higher-volume promotional items.
In addition, across its network, the retailer continues to look at how to best use technology and data gathering to have a better understanding of its customers' journey, as well as how to anticipate their wants and purchasing patterns to ultimately ramp up traffic and basket growth.
"As always, we used our customer and financial discipline to manage our expenses, as well as our ability to leverage our global scale and, at the same time, our local business unit structures on a journey to become the world's preferred destination for convenience and fuel," he said.
As of July 22, Laval-based Couche-Tard's network comprised 9,978 convenience stores throughout North America, including 8,691 stores with road transportation fuel. Its North American network consists of 19 business units, including 15 in the U.S. covering 48 states and four in Canada covering all 10 provinces.
In addition, through CrossAmerica Partners LP, Couche-Tard supplies road transportation fuel under various brands to approximately 1,300 locations in the U.S.
In Europe, Couche-Tard operates a broad retail network across Scandinavia, Ireland, Poland, the Baltics and Russia through 10 business units. As of July 22, Couche-Tard's European network comprised 2,723 stores, the majority of which offer road transportation fuel and convenience products, while the others are unmanned automated fuel stations that only offer road transportation fuel.
In addition, under licensing agreements, more than 2,000 stores are operated under the Circle K banner in 16 other countries and territories, which brings the worldwide total network to more than 16,000 stores.