Couche-Tard Plots More In-Store Improvements as Company Grows
Get great content like this right in your inbox.
Subscribe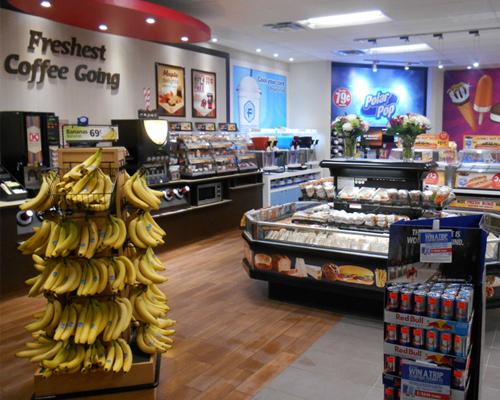 LAVAL, Quebec — Not all growth at Alimentation Couche-Tard Inc. has been through acquisitions. While boosting its store count by way of M&A activity and new builds, the Canada-based retailer has also been boosting store-level improvement initiatives.
Starting at the forecourt, Couche-Tard this year "did significant work" improving its fuel business, including investing in the Circle K fuel brand, according to President and CEO Brian Hannasch.
"During the spring, in Florida, we introduced the Circle K fuel with miles including a Top Tier additive offer, and are now investing in enhancing our forecourt services and appearance as we know this is a key decision point for our customers," Hannasch said during the company's fourth-quarter fiscal year 2018 earnings call on July 10.
"Both are part of a larger strategy to strengthen and differentiate the Circle K fueling experience," he added.
In-store Merchandise
Stepping inside, several in-store initiatives by the retailer are producing positive results, specifically the focus on fresh food and beverages across its global network.
In Europe, Couche-Tard saw same-store merchandise revenue increase 4.3 percent driven by the success of its rebranding activities and innovation in its food program.
In the U.S., same-store merchandise revenues increased by 1.8 percent and in Canada, same-store merchandise revenues increased by 3.6 percent, "a marked improvement over the results of the last few quarters," Hannasch pointed out.
"Over the course of the fiscal year, with a new global marketing team ramping up, we formed a strong pipeline of capital campaigns in an effort to execute quickly, learn quickly and scale quickly as we strive to drive more traffic into our stores," he explained.
For example, the company this winter launched the Circle K Tobacco Club, a loyalty platform. It uses part of this new platform to offer Marlboro customers additional values.
"We have since expanded this to our Copenhagen customers, with plans to add additional categories this year," the chief executive reported. "We are very pleased with the results so far in terms of unique membership and transaction growth."
In addition, Couche-Tard is refocusing the consumer on its Polar Pop fountain offer and the amount of customization possible at its stores. The retailer recently launched a multi-national Polar Pop promotional campaign at 6,500 locations across the United States and Canada "to quench summer thirst and take advantage of the broader exposure of our Circle K brand across North America," Hannasch noted.
"As of the first week of July, we have over 2.3 million organic impressions on social media and engagement in the campaign is increasing at a strong pace, so we are very pleased with the launch," he said.
FoodSERVICE Focus 
Progressing along its food journey, Hannasch stated that some stores in Europe "now look more like food emporiums" than traditional convenience stores.
"The category continues to grow strongly in Europe, even after a number of years of strong performance," he said. "As the offer evolves with greater diversity and differentiation, we continue to expand our learnings across the global network."
Case in point: This year, the retailer brought a larger penetration of fresh-baked pastries and an on-site bakery program into Quebec. The program has shown substantial growth in same-store sales — up more than 50 percent in the fourth quarter vs. the prior year.
"We've also noted this drives an increase in hot beverage sales in those stores," Hannasch added.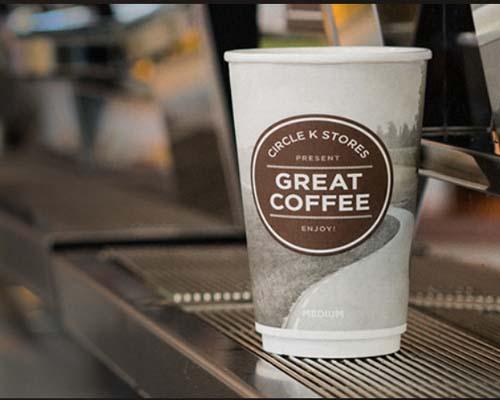 Hot beverage sales include Couche-Tard's Simply Great Coffee program, which is now available in more than 2,700 stores. According to Hannasch, the company is putting a more regional spin on the program to reflect customers' tastes. Specifically, in some areas, Simply Great features iced cold brew and some offer different bean blends, or white coffee.
"The company's super-local foundation allows us to target regions, whether in our coffee offer or our hot dog offer or our Hispanic offerings — just to name a few — to fill the appetites of specific customers," Hannasch explained.
The CEO did admit, though, that the Simply Great program has been met with mixed results in the U.S.
"We are piloting a number of different offers that maintain drip brew at the center of the offer in the U.S. and we believe we can have an improved program in the coming quarters that will resonate with customers and that we can scale very quickly," he shared.
Car wash is another key category for Couche-Tard, with same-store sales up markedly this quarter over the prior year — including double-digit growth in both Canada and Europe.
"Our standardized car wash concept with enhanced digital technology and ease of use and payment is now at more than 400 sites. We are probably the market leader in car wash in most of our countries in Europe," according to the chief executive.
By the Numbers
All these moves translated to an uptick in Couche-Tard's earnings results for the fourth quarter of fiscal 2018.
The company reported net earnings attributable to shareholders of $392.7 million. Excluding certain items, adjusted net earnings for the fourth quarter of fiscal 2018 were approximately $336 million, which represented an increase of 13.5 percent.
Gross margin increased by 0.3 percent in the U.S. to 33.6 percent, excluding the recently acquired CST Brands and Holiday Cos. store networks, which have a different revenue mix and cost structure, explained Chief Financial Officer Claude Tessier. Merchandise and service gross margin in the U.S. was 33.8 percent, an increase of 0.5 percent.
In Europe, gross margin remained steady at 44 percent. In Canada, gross margin decreased by 0.3 percent to 34.4 percent, mainly as a result of the conversion of certain Esso agent sites to company-operated stores.
Turning to fuel, Couche-Tard's road transportation fuel gross margin in the fourth quarter was 17.29 cents per gallon in the U.S., an increase of 1.82 cents per gallon or 11.8 percent.
In Europe, the road transportation fuel gross margin was 8.72 cents per liter, an increase of 0.89 cents per liter. The margin was positively impacted by the sale of fuel inventory previously kept to meet its compulsory stock obligation inventory in Sweden, Tessier explained.
In Canada, the road transportation fuel gross margin was CAD 9.44 cents per liter, an increase of 1.39 cents per liter, driven by the inclusion of the CST stores in that network and different pricing strategies.
"One of the reasons we remain competitive has been our well-developed sense of discipline when it comes to cost control. With each acquisition, we developed synergies that allow us to contain our expense, which for the fourth quarter remains stable and for fiscal 2018 increased by 2 percent," Tessier noted.
Looking big picture, Hannasch said it's the combination of several little things Couche-Tard is doing that's improving its performance.
"We are certainly trying to be more disciplined around promotional activities, focusing on those few things that drive traffic and not trying to do the promotions just because," he said.
"Improvements have really been across all categories, as well as some new products both in beverages and alternative tobacco products, like iQOS in Canada and Europe, and JUUL and similar vaping products in the U.S., which have delivered very, very strong growth," he continued.
Couche-Tard is based in Laval. As of April 29, its network comprised 10,015 convenience stores throughout North America, including 8,705 stores with road transportation fuel dispensing. Its North American network consists of 19 business units, including 15 in the United States covering 48 states and four in Canada covering all 10 provinces.
In Europe, Couche-Tard operates a broad retail network across Scandinavia, Ireland, Poland, the Baltics and Russia through 10 business units. As of April 29, Couche-Tard's European network comprised 2,725 stores, the majority of which offer road transportation fuel and convenience products, while the others are unmanned automated fuel stations that only offer road transportation fuel
In addition, under licensing agreements, more than 2,000 stores are operated under the Circle K banner in 14 other countries and territories, bringing the worldwide total network to more than 16,000 stores.