07/08/2018
Top 100: 7-Eleven & Couche-Tard Continue to Dominate the C-store Industry
NATIONAL REPORT — In the past year, Irving, Texas-based 7-Eleven Inc. added roughly 1,000 stores across 17 states when it acquired most of the retail assets of Dallas-based Sunoco LP. Meanwhile, Laval, Quebec-based Alimentation Couche-Tard Inc. kept up its reputation as an aggressive acquirer by adding CST Brands Inc. (roughly 1,300 stores) and Holiday Cos. (500-plus stores) to its ever-growing portfolio. 
With those mega-deals in the books, it's no surprise 7-Eleven and Couche-Tard sit in the No. 1 and No. 2 spots on this year's Convenience Store NewsTop 100, our annual ranking of the largest U.S. c-store chains by store count — the same positions they have occupied since 2016.
As of May, 7-Eleven's U.S. store count totaled 9,348, while Couche-Tard's totaled 7,230. Together, these two chains alone operate nearly 11 percent of the U.S. c-store industry's 154,000-plus stores. 
Download Now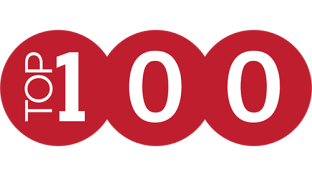 Unceasing consolidation in the c-store industry paves the way for change.
Is having two such dominant players a good thing or a bad thing for the industry?
"At this time, I do not see any major negative consequence for the industry," John Sartory, managing director of Petroleum Capital & Real Estate LLC, told CSNews.
"It is still fairly early in this business consolidation cycle to assume 7-Eleven and Couche-Tard are going to 'takeover' the convenience store industry, and/or assume no other operators will be in a position in the future to compete with these larger competitors as they continue to expand," he explained.
While both 7-Eleven and Couche-Tard are certainly expanding at a rapid pace, Sartory observed that many other existing operators are well positioned to compete against them over time.
"I doubt that the senior management teams at Sheetz, Royal Farms, Wawa, etc., to only name a few, feel that 7-Eleven and Couche-Tard are going to destroy or severely impair their successful business models," he said. "In addition, these innovative operators are growing primarily through organic growth and are not active players in the M&A [merger-and-acquisition] marketplace."
The biggest negative Sartory sees is that 7-Eleven and Couche-Tard are certainly in the best position from the standpoints of financial and economies of scale to aggressively bid on the most attractive M&A packages available in the marketplace today.
"This advantage will most likely only grow as they continue to expand," he said. "For other operators that also wish to quickly expand via acquisitions, it is going to remain tough to outbid both of these competitors."
On the positive side, if 7-Eleven and Couche-Tard remain true to their principles of meeting customers' demands and delivering quality products at competitive prices, their growth should improve the customer experience, according to Steve Griffin, managing partner of Downstream Energy Partners LLC.