07/09/2018
Top 100: 7-Eleven & Couche-Tard Continue to Dominate the C-store Industry
NATIONAL REPORT — In the past year, Irving, Texas-based 7-Eleven Inc. added roughly 1,000 stores across 17 states when it acquired most of the retail assets of Dallas-based Sunoco LP. Meanwhile, Laval, Quebec-based Alimentation Couche-Tard Inc. kept up its reputation as an aggressive acquirer by adding CST Brands Inc. (roughly 1,300 stores) and Holiday Cos. (500-plus stores) to its ever-growing portfolio. 
With those mega-deals in the books, it's no surprise 7-Eleven and Couche-Tard sit in the No. 1 and No. 2 spots on this year's Convenience Store News Top 100, our annual ranking of the largest U.S. c-store chains by store count — the same positions they have occupied since 2016.
As of May, 7-Eleven's U.S. store count totaled 9,348, while Couche-Tard's totaled 7,230. Together, these two chains alone operate nearly 11 percent of the U.S. c-store industry's 154,000-plus stores. 
Download Now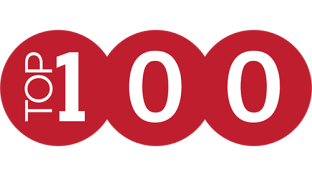 Unceasing consolidation in the c-store industry paves the way for change.
Is having two such dominant players a good thing or a bad thing for the industry?
"At this time, I do not see any major negative consequence for the industry," John Sartory, managing director of Petroleum Capital & Real Estate LLC, told CSNews.
"It is still fairly early in this business consolidation cycle to assume 7-Eleven and Couche-Tard are going to 'takeover' the convenience store industry, and/or assume no other operators will be in a position in the future to compete with these larger competitors as they continue to expand," he explained.
While both 7-Eleven and Couche-Tard are certainly expanding at a rapid pace, Sartory observed that many other existing operators are well positioned to compete against them over time.
"I doubt that the senior management teams at Sheetz, Royal Farms, Wawa, etc., to only name a few, feel that 7-Eleven and Couche-Tard are going to destroy or severely impair their successful business models," he said. "In addition, these innovative operators are growing primarily through organic growth and are not active players in the M&A [merger-and-acquisition] marketplace."
The biggest negative Sartory sees is that 7-Eleven and Couche-Tard are certainly in the best position from the standpoints of financial and economies of scale to aggressively bid on the most attractive M&A packages available in the marketplace today.
"This advantage will most likely only grow as they continue to expand," he said. "For other operators that also wish to quickly expand via acquisitions, it is going to remain tough to outbid both of these competitors."
On the positive side, if 7-Eleven and Couche-Tard remain true to their principles of meeting customers' demands and delivering quality products at competitive prices, their growth should improve the customer experience, according to Steve Griffin, managing partner of Downstream Energy Partners LLC.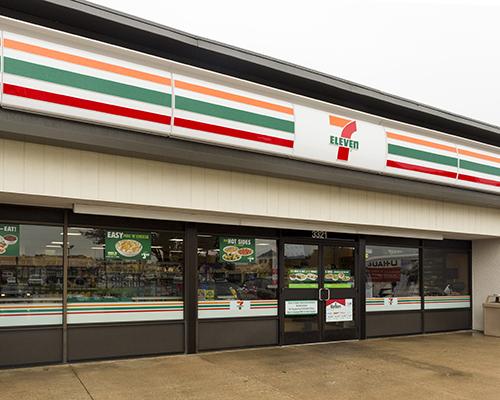 Dennis Ruben, executive managing director of NRC Realty & Capital Advisors LLC, believes 7-Eleven and Couche-Tard will continue to be acquisitive, showing no signs of backing off that path. And if that's the case, then they will have more efficiencies, meaning "they can do more and be more creative for their customers," ultimately improving the c-store industry's reputation at-large.
Ruben does acknowledge, however, that these two chains could pose a potential threat to other marketers in areas where they become dominant.
"The good thing about the industry is that most people have really good real estate, with good corners all over America," he said. "They've got to take advantage of that asset to get the most out of the property. Everyone's different in how they'll do that, but that's the challenge that lies ahead of everybody."
Someone Has to Do It
As Terry Monroe, president of American Business Brokers & Advisors, sees it, the mega-chains have no choice but to grow.
"If they don't, someone else will," he said, while also noting that 7-Eleven and Couche-Tard are publicly traded companies and growth helps their earnings, which helps their stock prices.
It's widely agreed upon that consolidation in the U.S. c-store industry will continue for the foreseeable future. From a seller's point-of-view, it's great to have two well-known and financially capable buyers, pointed out Steve Montgomery, president of b2b Solutions, a consultancy.
There are some less-talked about negative impacts of all the consolidation, though. For example, it means fewer job positions for people in the industry, Montgomery said.
"This decline is seen in the number of people working in jobs above the first non-store level, which is a natural result of consolidation in headcount reduction at the field and office levels. One of the upsets for the acquirer is reducing G&A," Montgomery explained.
The consolidation trend also impacts the supplier community, both positively and negatively.
"Fewer retailers may mean a lower cost of business because there are fewer chains to call on," he said. "It may be a good thing or a bad thing because you just won or lost the account depending on if you are the acquirer's legacy supplier or the seller's."
Consolidation even impacts local association trade shows. "Fewer regional retailers in the market means the show is less attractive to the suppliers, who are dependent on to bear the brunt of the show's cost," Montgomery said.