Delek US Marks One-Year Anniversary of Alon USA Acquisition
Get great content like this right in your inbox.
Subscribe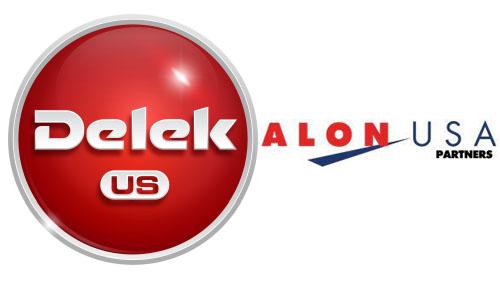 BRENTWOOD, Tenn. — Delek US Holdings Inc. passed the one-year mark of its acquisition of Alon USA Energy Inc. and it is realizing higher than expected synergies.
"It has been just over a year since we completed the acquisition of Alon USA. During that time the team has done a great job to achieve the objective we laid out at the beginning," said Uzi Yemin, chairman, president and CEO of Delek US.
His comments came during the company's second-quarter 2018 earnings call on Aug. 8.
Notably, over the past 12 months, Delek US simplified the corporate structure with the acquisition of Alon USA Partners LP in February.
It also used its "strong balance sheet" to reduce its average interest rate through the refinancing completed in March, and it unlocked value by divesting approximately $162 million in non-core assets on the West Coast and completing the drop down of the Big Spring logistics assets, Yemin explained.
"Finally, our team capture approximately $131 million of synergies on an annualized basis through the second quarter," he said. "We're on track to capture approximately $130 million to $140 million of annualized synergies from this transaction — which significantly exceeded our original guidance of $85 million to $105 million."
Q2 Financial Results
For the second quarter 2018, Delek US recorded a net income of $79.1 million compared to a net loss of $37.9 million in the second quarter of 2017. On an adjusted basis for the second quarter, the company reported net income of $89 million compared to an adjusted net loss of $25 million in the prior year period, according to Kevin Kremke, executive vice president and chief financial officer of Delek.
Adjusted EBITDA was $199.1 million in the second quarter of 2018 compared to $4.2 million in the same time period in 2017.
Looking specifically at its retail segment, contribution margin was $18.6 million. Merchandise sales were approximately $90.2 million with an average margin of 31.7 percent and approximately 54.1 million retail fuel gallons that were sold at an average margin of 24 cents per gallon.
There is no year-over-year comparison for the retail segment since Delek US closed on the acquisition of Alon and its retail network on July 1, 2017.
Turning to capital expenditures during the quarter, Delek US recorded roughly $54.7 million compared to $15 million in the second quarter last year.
"During the second quarter 2018, we spent $33.7 million in our refining segment, $2.3 million in our logistics segment, $2.1 million in retail and $16.6 million at corporate," Kremke detailed. "Our 2018 CapEx forecast is right at $228 million. This amount includes $176.5 million in refining, $18.9 million in logistics, $19.5 million in retail and $13.1 million at the corporate level."
He added the figure for 2018 does not include approximately $75.7 million of midstream projects to enhance Delek's position in the Permian Basin.
Brentwood-based Delek US Holdings is a diversified downstream energy company with assets in petroleum refining, logistics, asphalt, renewable fuels and convenience store retailing. Its convenience store retail business is the largest 7-Eleven licensee in the United States.