12/05/2018
Domino C-stores to Offer Frictionless Checkout Beginning Q1 2019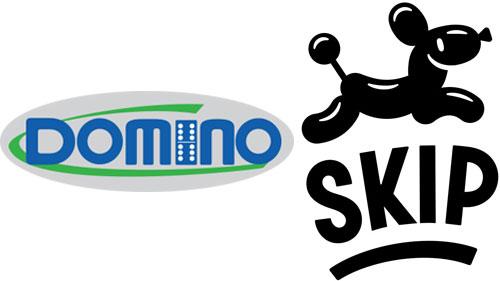 CLINTON, Okla. — Domino Food and Fuel Inc. tapped Skip for the rollout of frictionless checkout across its 17 Domino convenience stores.
Skip's Frictionless Checkout is expected to go live at Domino c-stores the beginning of the Q1 2019.
Since conducting initial meetings at the 2018 NACS Show held in Las Vegas in October, Domino has moved quickly to solidify contracts and begin operational onboarding processes, the company said. 
"All of our locations are different in regards to our customers. Some cater to road warriors that transport the nations goods, while others have a loyal customer base that come in multiple times a day," commented Martin Smith, president of Elmer Smith Oil Co. "We are excited to implement Skip's Frictionless Checkout technology because it provides a primary value proposition to every single customer at every location; which is, a customer initiated instant checkout experience."
Domino is the latest convenience chain operator to tap Skip to roll out frictionless checkout. The list currently includes:
Anderson, Ind.-based Ricker Oil announced the rollout across its 58 Ricker's Indiana c-stores in August; 

In October, Cherokee, Okla.-based Jiffy Trip said it would implement frictionless checkout across its 28 convenience stores in central and northwestern Oklahoma; and

Savannah, Ga.-based Enmarket will begin offering Skip Frictionless Checkout in early 2019 at its 123 c-stores in Georgia, South Carolina and North Carolina.
"As a mobile app company, the end user experience is at the core of every decision we make. As we focus on simple and frictionless checkout experiences, we trust our partners, like Domino, to drive customer awareness, alongside general market awareness that big box brands provide by rolling out their proprietary services," Skip Founder and CEO Chase Thomason said.
Clinton-based Domino Food and Fuel Inc. is a subsidiary of Elmer Smith Oil Co.