Drake's Coffee Cakes
The cinnamon streusel-topped cakes are back and now individually wrapped.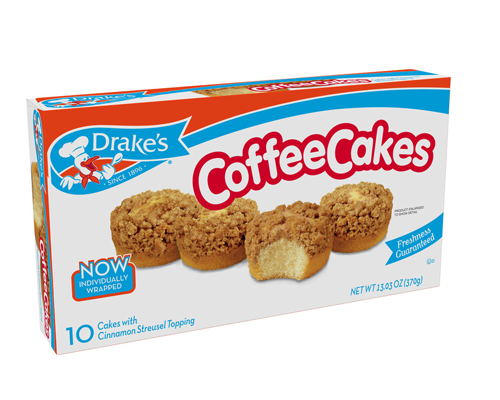 Drake's Coffee Cakes, first introduced with their cinnamon streusel topping back in 1930, are returning to store shelves. Using the classic Drake's recipe, McKee Foods is now baking the coffee cakes, which are certified kosher by the Orthodox Union. Drake's Coffee Cakes are now individually wrapped, which is a frequent request from moms, according to the maker.