Sponsored Content
DropTop Waste Can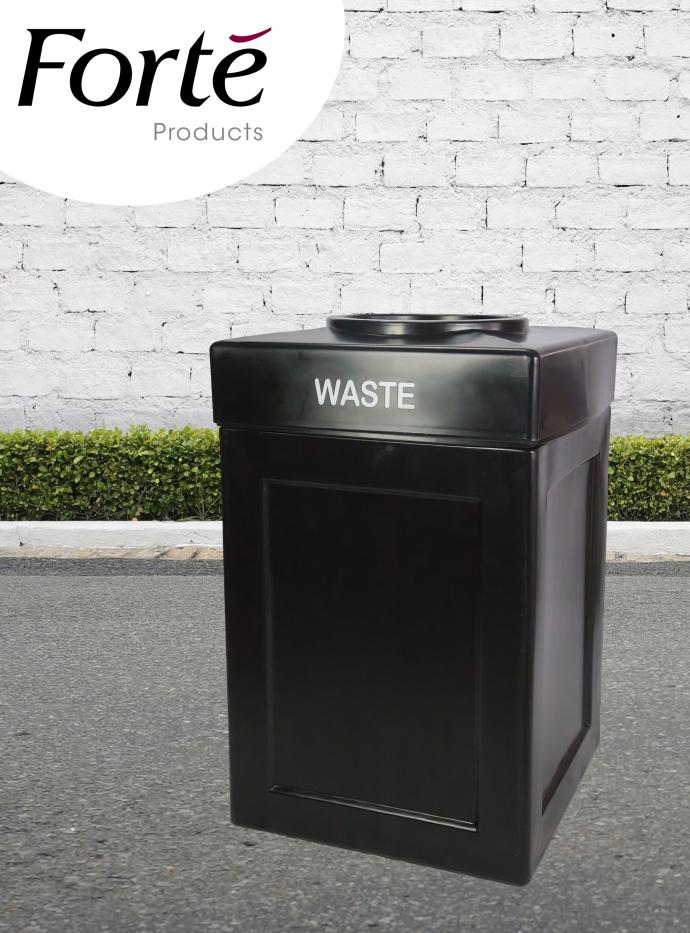 Improve the look and convenience of any indoor or outdoor setting with the DropTop waste can. This compact, durable and efficient trash can is perfect for the forecourt, storefront, food service area, and many others spaces.   
The DropTop waste can has a 45 gallon capacity that works greatly in high trafficked areas and decreases the need to dispose of waste often. This super sturdy waste unit is made of molded plastic material that makes it impervious to weather conditions and it is proven to resist the wear and tear of everyday use thus increasing the product's life and utilization.   The DropTop is UV stabilized for optimal outdoor performance and to keep an attractive appearance that complements your environment.  The DropTop is easy to setup and maintain saving operators costs in time and labor.
For more information on this product visit our website at www.forteproducts.com or contact us at 816 813 3337.