Eli's Cheesecake Desserts for One
Vegan Belgian Chocolate Cheesecake is one of six new individual desserts.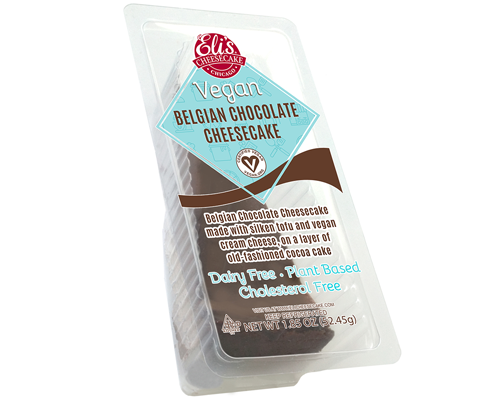 Eli's Cheesecake Co. introduced six new individual desserts at this year's National Restaurant Association show. The single-serve Vegan Belgian Chocolate Cheesecake is made with Belgian chocolate, silken tofu and vegan cream cheese, while the individually wrapped Double Marshmallow Crispy Bar is made with dark brown sugar and certified gluten-free. The FABI Award-winning Florentine Honey Almond Bar features sliced almonds in a honey glaze on a shortbread crust. A Chocolate Lava Cake and Gooey Butter Cake is also available, as well as a Pumpkin Tart.