03/21/2018
FDA Seeking Information on Role of Flavors in Tobacco Products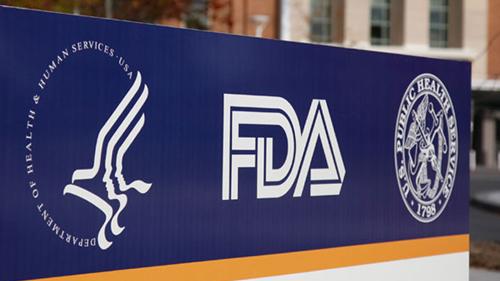 SILVER SPRING, Md. — First it sought input on nicotine levels in cigarettes, and now the Food and Drug Administration (FDA) is turning its attention to flavors — including menthol.
On March 20, the agency issued an advance notice of proposed rulemaking (ANPRM) seeking comments, data, research results, or other information related to the role that flavors, including menthol, play in tobacco product use.
The ANPRM also covers potential regulatory options the agency could take, such as tobacco product standards and measures related to the sale and distribution of flavored tobacco products.
 
This notice, along with another ANPRM issued last week related to reducing nicotine in cigarettes, is part of the FDA's comprehensive plan on tobacco and nicotine regulation it unveiled in July.
"In the spirit of our commitment to preventing kids from using tobacco, we are taking a closer look at flavors in tobacco products to better understand their level of impact on youth initiation. And as a public health agency, it's important that we also explore how flavors, under a properly regulated framework that protects youth, may also be helping some currently addicted adult cigarette smokers switch to certain non-combustible forms of tobacco products," said FDA Commissioner Scott Gottlieb.
According to the ANPRM, youth report product flavoring as a leading reason for using tobacco products.
"In fact, there's evidence indicating that youth tobacco users who reported their first tobacco product was flavored had a higher prevalence of current tobacco product use compared to youth whose first product was not flavored," Gottlieb said.
Among youth who have ever tried a cigar, more than 65 percent have reported that their first cigar use was flavored. In addition, youth and young adult smokers are disproportionately more likely to smoke menthol than non-menthol cigarettes.
"Because almost 90 percent of adult smokers started smoking by the age of 18, it's imperative we look at new ways we can ensure that kids don't progress from experimentation to regular use," Gottlieb said.
As for vapor products, electronic cigarettes are the most commonly used tobacco product among middle and high school students, and flavors are identified as one of the top three reasons for use, according to the commissioner.
At the same time, the FDA is aware that certain flavors may help adult smokers switch to potentially less harmful forms of nicotine-containing tobacco products, he added.
"With all this in mind, given our new policy framework and more recent evolutions in the tobacco marketplace, we believe it's important that we re-examine the issue of flavors as we work to best protect public health and significantly reduce tobacco-related disease and death," Gottlieb explained.
The agency's latest ANPRM seeks comments, data, research results or other information on topics, including, but not limited to:
The role that flavors play in initiation and patterns of tobacco use, particularly among youth and young adults;

The role that flavors may play in helping some adult cigarette smokers reduce cigarette use and/or switch to potentially less harmful tobacco products;

The role that flavors in non-combusted tobacco products may play in quitting combusted tobacco products use, quitting all tobacco use or starting to use more than one type of tobacco product;

Consumer perceptions of health risks and addictiveness of flavored tobacco products;

Whether certain flavors used in tobacco products present potential adverse health effects to users or others; and

The impact of local, state and international efforts to restrict the sale or marketing of flavored tobacco products.
The public docket for this ANPRM will be open for 90 days starting March 22.