FDA's Scientific Advisory Committee Advances Modified Risk Classification for Camel Snus
Get great content like this right in your inbox.
Subscribe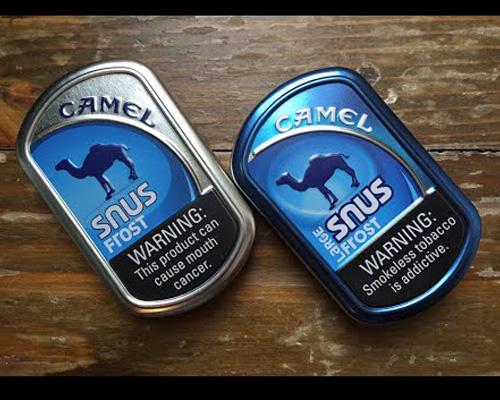 SILVER SPRING, Md. — R.J. Reynolds Tobacco Co.'s modified-risk tobacco product application (MRTP) for Camel Snus is making its way through the regulatory review process.
On Sept. 14, the Food and Drug Administration's (FDA) scientific advisory committee and R.J. Reynolds' efforts to communicate reduced-risk information to consumers regarding its Camel Snus products.
According to the tobacco company, the Tobacco Products Scientific Advisory Committee (TPSAC) recognized that the available science supports that switching completely from cigarettes to Camel Snus can significantly reduce smokers' risk of lung cancer and respiratory disease, although the committee was evenly divided on claims regarding oral cancer and heart disease.
The committee also recognized that switching to snus means less risk for smokers of cigarettes and that no smoke equals less risk.
TPSAC reviewed all information in the proposed advertising and provided the company and the FDA with important issues to consider as the evaluation of the Camel Snus MRTP applications continues.
"We appreciate the committee's thoughtful and robust discussion of the specific language that should appear in modified-risk advertising for Camel Snus and are pleased it agrees with some of our proposed messages," said James Figlar, executive vice president of research and development of R.J. Reynolds. "The committee's insight should be of great value to the FDA, and we look forward to working with the FDA as it evaluates our applications."
To date, the FDA has not issued an MRTP marketing order. The FDA will take the TPSAC's recommendation into consideration as it independently evaluates and makes a determination based on its own review.
"Pursuing modified-risk claims like we have for Camel Snus and developing a wide range of potentially reduced-risk product choices for adult tobacco consumers demonstrates our commitment to transform tobacco," Figlar said. "We believe the FDA authorizing our ability to communicate reduced-risk information to smokers would be a scientifically sound step toward reducing the harm caused by cigarettes and is consistent with the FDA's vision to put in place a comprehensive regulatory framework based on tobacco harm reduction."
The MRTP applications relate to R.J. Reynolds' six styles of Camel Snus and were submitted in March 2017. The company submitted more than 450,000 pages of data and scientific research to the FDA, including research relying on epidemiology for U.S. smokeless tobacco use and Swedish snus use.
An Analyst's Take
According to Vivien Azer, director and senior research analyst at Cowen Co., "the feedback coming out of the meeting was generally constructive, though it was ever apparent that the agency's stable of scientists remain skeptical of tobacco company claims more broadly."
As Azer pointed out, TPSAC is familiar with snus following Swedish Match's previous application before the committee. In reviewing the Camel Snus application, the committee voted 8-0 in favor of advertising claims of reduced-risk from lung cancer and pulmonary disease, while there was mixed views on reduced risk of oral cancer and heart disease. Each received a 3-3 vote with two members abstaining, she explained.
In addition, there were times where TPSAC members were in favor of "the spirit" of the Camel Snus claims, but disagreed with specific language. According to Azer, a vote on "using snus instead of cigarettes reduces risk" had much debate, and was voted 1-5 based on the omission of "switching completely" language based on the request of the FDA, although both TPSAC and R.J. Reynolds argued for inclusion of the phrase.
"We think if the question had been phrased differently it would have had a more positive outcome. The committee supported other areas of [R.J. Reynolds] execution plan, given overall sentiment towards reduced-risk products and away from smoking combustible cigarettes. Overall, we think there is room for [R.J. Reynolds] and FDA to find a middle ground on advertising language," Azer said.
Looking at the big picture, she noted TPSAC also acknowledged a difference between absolute risk and relative risk for the product.
"While Camel Snus is not completely risk-less, it was generally viewed to be a safer alternative than combustible cigarettes. We reserve judgement on the read-through to the iQOS application, given the stark and fundamental differences in the respective form factors," she said.
Winston-Salem N.C.-based R.J. Reynolds is an indirect subsidiary of Reynolds American Inc., which is an indirect, wholly owned subsidiary of British American Tobacco plc. Its brands include Newport, Camel and Pall Mall.