Former CST C-stores Turn in Strong Performance for Couche-Tard
Get great content like this right in your inbox.
Subscribe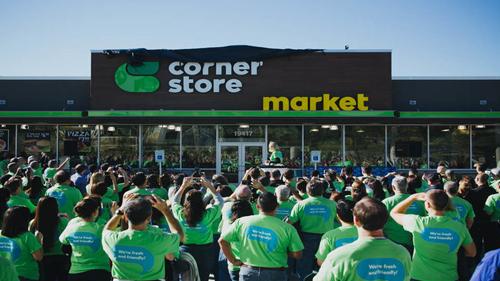 LAVAL, Quebec — One year into its acquisition of CST Brands Inc., Alimentation Couche-Tard Inc.'s teamwork to improve sales at the Corner Store locations it acquired is paying off, as shown in the company's latest financial results.
While outlining milestones of Couche-Tard's first quarter of fiscal year 2019, President and CEO Brian Hannasch said on the earnings call that "the great work by that team of improving sales trends, as well as realizing impressive synergies, has been fantastic."
Laval-based Couche-Tard officially took ownership of San Antonio-based CST on June 28, 2017 in a $4.4-billion transaction, as Convenience Store News previously reported.
"This quarter marked the one-year anniversary of our CST acquisition, and I am very proud of our integration and results," Hannasch said. "It all starts with people and we added a lot of great people to the Couche-Tard family this year who have done an amazing job turning around the business trends at the former CST sites."
During Q1 2019, the CST convenience stores achieved good same-store merchandise results, leading Couche-Tard's U.S. network with an increase of 5.4 percent. This was driven by the success of its rebranding efforts, improving store layouts and other traffic-driving activities, according to the CEO. 
Same-store road transportation fuel volume at the CST sites in the United States was up 1 percent in the quarter, continuing a positive trend of improving results quarter over quarter.
"We continue to realize impressive synergies related to the CST acquisition, which have reached approximately $189 million since the acquisition," Hannasch reported. "We are also well on our way to rebranding the former CST Corner Stores to Circle K, which started in earnest this quarter."
As Convenience Store News previously reported, Couche-Tard began rebranding the CST stores in June — starting with Texas, specifically CST's home market of San Antonio. In addition to bringing a new look to the stores, the efforts are bringing popular Circle K programs to the locations.
"We've rebranded about 300 sites, so the markets like Quebec and Arizona where we have the strong presence with our Circle K and Couche-Tard brands, we've seen really strong results — double-digit results," Hannasch said.
To date, the Polar Pop beverage program is largely rolled out to the U.S. CST sites and has become a driver of in-store traffic. In Texas, Couche-Tard scaled some foodservice programs, specifically kolaches, and bakery to a majority of the sites. 
"There are a lot of little things. It's little improvements in operations. It's resets. It's improving placement of impulse items and revising assortments to make sure we have a high velocity of attractive items," the chief executive explained.
Along with reaching the one-year mark of the CST acquisition, Hannasch also pointed to the one-year anniversary of Hurricane Harvey — one of the largest storms to hit the U.S. The storm had a particularly hard impact on Texas, home of many CST locations and employees.
"During that catastrophic storm — one of the worst in U.S. history — our teams proved their great work ethic, big hearts and pride continues every day," he said.  "The Texas business unit, home to hundreds of CST stores and thousands of our employees, was affected by Hurricane Harvey, but is now thriving and fully embracing the Circle K brand and our mission."
As of July 22, Laval-based Couche-Tard's network comprised 9,978 convenience stores throughout North America, including 8,691 stores with road transportation fuel. Its North American network consists of 19 business units, including 15 in the U.S. covering 48 states and four in Canada covering all 10 provinces.
In addition, through CrossAmerica Partners LP, Couche-Tard supplies road transportation fuel under various brands to approximately 1,300 locations in the U.S.
In Europe, Couche-Tard operates a broad retail network across Scandinavia, Ireland, Poland, the Baltics and Russia through 10 business units. As of July 22, Couche-Tard's European network comprised 2,723 stores, the majority of which offer road transportation fuel and convenience products, while the others are unmanned automated fuel stations that only offer road transportation fuel.
In addition, under licensing agreements, more than 2,000 stores are operated under the Circle K banner in 16 other countries and territories, which brings the worldwide total network to more than 16,000 stores.