One Year After Acquisition, All Corner Store Locations Are Being Rebranded
Get great content like this right in your inbox.
Subscribe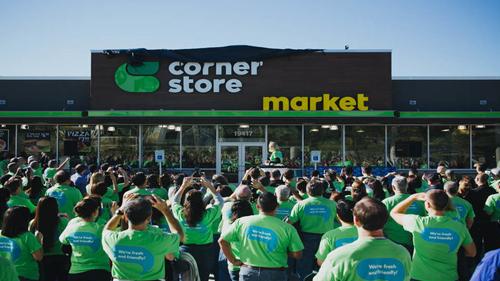 SAN ANTONIO — Nearly 400 Corner Store locations in Texas are about to sport a new look.
One year after Alimentation Couche-Tard closed on its acquisition of San Antonio-based CST Brands Inc., it is rebranding CST's Corner Store locations in the state to the global Circle K banner.
The rebranding efforts in Texas will take place over the next several months into 2019. The first convenience stores to see the Circle K brand will be in the greater San Antonio market, which CST previously called home.
"This has been a tremendous year integrating the CST stores and talented employees into our company," said Darrell Davis, senior vice president of operations for Circle K. "Over the year, we have seen impressive growth in our Texas business, and we look forward to a future together under the Circle K banner."
Rebranding efforts include:
The Circle K store layout and promotions;

Private label merchandise; and

Polar Pop fountain offering.
"We are very excited to have these Texas stores transformed to Circle K, proudly showing off our logo, signature items and great customer service," said Paul Rodriguez, Circle K Texas vice president of operations. "We invite all customers in the area to come visit these newly branded locations and enjoy our easy visits and products for people on the go."
Currently, there are about 90 heritage Circle K sites in the Texas business division. The goal is to complete the rebranding of the division's 650 Corner Store locations to Circle K by the end of 2020, according to the retailer.
As of this spring, more than 2,500 locations in Europe and more than 1,450 locations in North America display the new Circle K brand. Additional locations in the United States, Canada and Ireland will transition to the global by the end of the year.
Circle K is a wholly owned subsidiary of Laval, Quebec-based Couche-Tard.
As of Feb. 4, Couche-Tard's network comprised 10,020 convenience stores throughout North America. Its North American network consists of 19 business units, including 15 in the United States covering 48 states and four in Canada covering all 10 provinces.
In addition, through CrossAmerica Partners LP, Couche-Tard supplies road transportation fuel under various brands to more than 1,300 locations in the U.S.
As of Feb. 4, Couche-Tard's European network comprised 2,730 stores.
In addition, under licensing agreements, more than 1,900 stores are operated under the Circle K banner in 14 other countries and territories, which brings the worldwide total network to more than 15,900 stores.