With Active M&A Year in the Books, Couche-Tard Continues to Integrate
Get great content like this right in your inbox.
Subscribe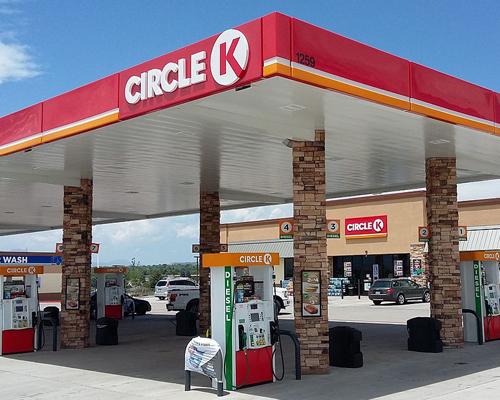 LAVAL, Quebec — As Alimentation Couche-Tard Inc. passes the one-year mark of its acquisition of CST Brands Inc., the company's investment in merger-and-acquisition (M&A) activity is paying off.
The acquisitions of CST and Holiday Cos. in its fiscal year 2018 made this "a notable year for acquisitions," according to Couche-Tard President and CEO Brian Hannasch.  
"Our reach is virtually across the entire U.S., with new density and strength in growing markets like Texas, Colorado and the Minneapolis metropolitan area," Hannasch said during the company's fourth-quarter fiscal year 2018 earnings call on July 10.
He shared that he is "especially proud of the work we have done with CST." In a short time, the synergies from that acquisition have already reached approximately $153 million, surpassing expectations.
These synergies, according to Couche-Tard Chief Financial Officer Claude Tessier, have mainly resulted from reductions in operating, selling, and general and administrative expenses, as well as from improvements in road transportation fuel and merchandise distribution and supply costs.
"We expect that our synergies will reach $250 million by the three years following the close of the transaction," Tessier noted.
During the fourth quarter, CST stores saw positive same-store merchandise revenues in the United States and Canada for the first time in a number of quarters, both prior to and since the acquisition, Hannasch reported.
Among the factors driving the positive change are: 
Store resets;

Adding private label and more impulse items to the front of the store;

Narrowing product selection in some areas to get better exposure of key brands;

Adding signature items like Polar Pop and Froster beverages; and

Pushing target promotions.
Learnings From the Midwest
The integration of the Holiday convenience store network is not as far along because the deal only closed roughly seven months ago.
However, even in this early stage of the efforts, Hannasch said the senior leadership teams have begun sharing best practices and other operational learnings from Holiday.
"Holiday's customer journey, digital platforms and extensive food capabilities are bringing important insights into the broader Couche-Tard network," he explained.
Similar to the CST convenience stores, Couche-Tard has added several Circle K staples like Polar Pop into the Holiday locations, and the retailer is beginning to introduce private label brands.
Looking at reverse synergies, Hannasch said Couche-Tard is focused on bringing three key business aspects from Holiday into the Couche-Tard network:
Promotional disciplines, especially strong programs in the cooler and candy category;

Operational disciplines, including labor management and store communications; and

Features from Holiday's new-to-industry stores.
In addition, Couche-Tard remains impressed with Holiday's food program, both in terms of quality and efficiency.
"We'll be focused on making it work on a scale in a meaningful way," said Hannasch.
Global Circle K
The two major acquisitions aside, Couche-Tard was also busy with its global Circle K rebranding efforts in fiscal year 2018.
"Our rebranding initiatives hit a milestone as we completed the rebranding of all Statoil sites in Europe with strong brand awareness and customer acceptance," Hannasch said, adding that the initiative has now moved to the Topaz locations in Ireland.
"I really couldn't be more pleased with how our teams have implemented the new brand. There has been great local engagement. For a new brand that no one has ever heard of in Europe, acceptance has been great, and aided and non-aided brand awareness is already very high," he explained.
According to the chief executive, Couche-Tard currently has more than 3,350 sites in North America and 1,650 in Europe displaying the new Circle K brand.
"In the spring of 2018, we launched the project in Ireland and with the tremendous enthusiasm of that team, we are seeing good customer acceptance across the country," Hannasch said.
In addition, the new Circle K brand is now in Russia and the stores there have been showing off their FIFA World Cup fever "and love for hot dogs and hamburgers," according to the CEO.
In the United States, the company kicked off rebranding efforts of CST's Corner Stores in late June. The goal is to convert roughly 400 Corner Store locations in Texas over the next several months into calendar year 2019, as Convenience Store News previously reported.
Growth Spurt
In outlining the company's achievements during the past 12 months, Hannasch said in fiscal 2018, Couche-Tard became the largest company in terms of revenue of any Canada-based company.
It also grew its North America presence, including expanding to 48 out of the 50 U.S. states and adding more than 2,100 stores through new openings and acquisitions.
"M&A continues to remain a core part of our strategy. At the same time, I would characterize the market — particularly in the U.S. — as active but also expensive," he said, reporting that multiples on recent U.S. deals have been high.
"We remain active in Asia to find the right management team, the right network for a new growth platform in that part of the world. To date, we are pleased with the progress we are making there," he added.
Couche-Tard is based in Laval. As of April 29, its network comprised 10,015 convenience stores throughout North America, including 8,705 stores with road transportation fuel dispensing. Its North American network consists of 19 business units, including 15 in the United States covering 48 states and four in Canada covering all 10 provinces.
In Europe, Couche-Tard operates a broad retail network across Scandinavia, Ireland, Poland, the Baltics and Russia through 10 business units. As of April 29, Couche-Tard's European network comprised 2,725 stores, the majority of which offer road transportation fuel and convenience products, while the others are unmanned automated fuel stations that only offer road transportation fuel
In addition, under licensing agreements, more than 2,000 stores are operated under the Circle K banner in 14 other countries and territories, which brings the worldwide total network to more than 16,000 stores.