Four Reasons Why Hispanics Are Lucrative C-store Shoppers
Get great content like this right in your inbox.
Subscribe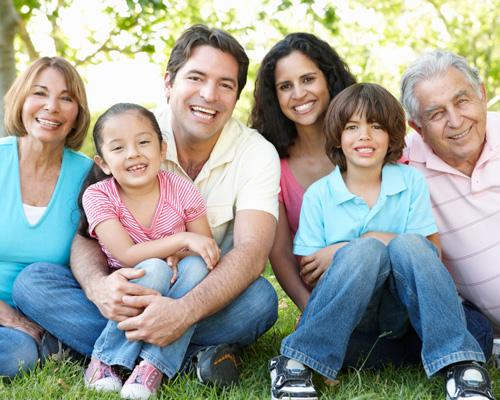 NATIONAL REPORT — The U.S. Census Bureau describes Hispanic or Latino ethnicity as "a person of Cuban, Mexican, Puerto Rican, South or Central American, or other Spanish culture or origin regardless of race."
Hispanic people are the largest minority in the United States. Only Mexico has a larger Hispanic population than the U.S. And, by 2060, the Census Bureau predicts Hispanic people will comprise more than 28 percent of the total population, with 119 million residing in the U.S.
Hispanic consumers, a multifaceted and diverse group composed of many different subcultures, are widely recognized as critical to the current and future success of U.S. retailers. Hispanic buying power surpassed $1.4 trillion last year and is expected to reach $1.8 trillion by 2021, according to market researcher Nielsen.
While Hispanics' purchasing patterns can differ significantly when it comes to shopping at grocery stores, especially in such departments as meat, produce and dairy, their spending at convenience stores is pretty similar to the general market, with the exception of a couple key categories.
This year's Convenience Store News Realities of the Aisle study takes a deep dive into how Hispanic consumers shop convenience stores. The study examines what draws them to the store, how often they shop and what they purchase when they are at the c-store.
Here are four reasons why Hispanics are lucrative c-store shoppers:
Hispanics are more likely to be daily shoppers of convenience stores than shoppers of other ethnicities. They are more likely to be monthly shoppers as well. Hispanic frequent c-store shoppers are a bit more likely than the general market to shop inside the c-store for merchandise or foodservice items on a daily basis, too.

Hispanics are more likely to purchase prepared food at a c-store than the general market (55 percent to 52 percent). Hispanics purchased prepared foods a mean average of 4.86 times in the past month, much more often than the average for all shoppers of 3.7 times a month.

Hispanics also spend more on prepared food than the average customer, a $24.52 mean average vs. $20.55. The most-purchased prepared foods by Hispanic c-store shoppers are hot dogs, deli/sandwiches, hot snacks and pizza, in that order. They are less likely than the average customer to purchase a breakfast sandwich and chicken.

Hispanics are heavy users of c-store services, indexing higher on a wide range of services from the ATM to car wash, DVD rental, money orders, bill paying and pickup lockers.
Look in the February issue of Convenience Store News for more findings from our exclusive 2018 Realities of the Aisle consumer study.