02/08/2018
Three Distinguishing Characteristics of Female C-store Shoppers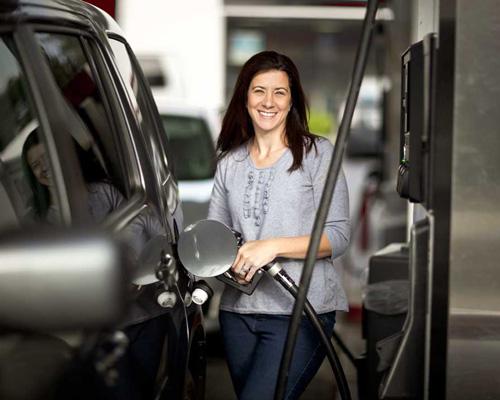 NATIONAL REPORT — Everyone is familiar with Bubba. Near and dear to convenience store retailers' hearts, Bubba is the traditional c-store shopper: white, blue-collar, in his mid-30s, and looking to fill up his gas tank and grab a quick snack and coffee. Although Bubba is the foundation on which the convenience store industry was built, and is still very much a valued customer, female shoppers have forged their way to the front of retailers' minds.
Men still shop at c-stores more than women, but the exclusive 2018 Convenience Store News Realities of the Aisle consumer study shows that the gap between genders is shrinking. Of women who currently shop a c-store at least once a month, approximately 11 percent are doing so "almost every day," compared to 14 percent of men who said the same. Forty-four percent of women pegged their c-store shopping frequency at two to three times a week, compared to 48 percent of male shoppers.
Here are three distinguishing characteristics of female c-store shoppers:
The

top five reasons females frequent a c-store more than men are: to buy gasoline (74 percent vs. 72 percent), to buy a packaged salty or sweet snack (61 percent vs. 56 percent), to buy a packaged beverage (47 percent vs. 38 percent), to buy candy or gum (37 percent vs. 27 percent), and to buy a fountain or frozen beverage (36 percent vs. 32 percent).

The most common time of day for female shoppers to stop at a c-store is 4 p.m. to 6:59 p.m. (52 percent). However, respondents said they also stop during the 7 p.m. to 10 p.m. timeframe (34 percent), or from 6 a.m. to 8:59 a.m. (33 percent).

The presence of a loyalty program is an influential factor for female consumers to shop a c-store. According to 39 percent of female shoppers, their usual c-store has a frequent shopper or loyalty program that they're already enrolled in. Thirty-one percent report that their usual c-store doesn't offer any kind of loyalty program, but if it did, they would enroll in it. Only 14 percent said they wouldn't enroll even if their usual c-store did have one.
Look in the February issue of Convenience Store News for more findings from our exclusive 2018 Realities of the Aisle consumer study.