FriendShip Food Stores Debuts All-New Concept Store in Ohio
Get great content like this right in your inbox.
Subscribe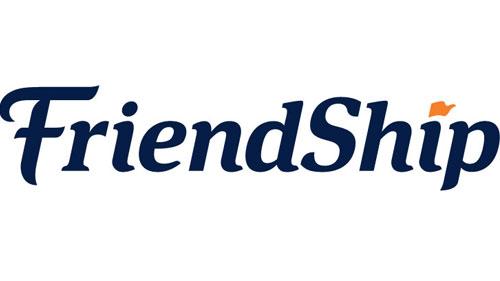 ELYRIA, Ohio — FriendShip Food Stores, the retail division of Beck Suppliers Inc., marked an important milestone in the company's history: the grand opening of its new concept store, FriendShip Kitchen.
The 5,500-square-foot store in Elyria, which opened to the public July 26, is the largest of the 25 stores the company operates along the shores of Lake Erie, from Toledo to Cleveland.
Located at 41186 Beechwood Drive (at Lorain Boulevard), this new store features many firsts for FriendShip, including its first new store of 2018, the introduction of the FriendShip Fuel brand, and the unveiling of its proprietary FriendShip Kitchen restaurant.
"Our guests are enjoying our freshly hand-breaded chicken, FriendShip recipe pizza and hot breakfast sandwiches, prepared by our FriendShip Kitchen chefs," said Ed Burcher, vice president of foodservice.
FriendShip Kitchen foods are freshly prepared on premises. The menu is designed to offer something for everyone, all through the day — from oven-baked breakfast pizza, stuffed burritos and egg sandwiches, to coffee made from premium roasted beans, to lunch and dinner choices that range from salads to sandwiches to pizza and its FriendShip Kitchen signature chicken.
"We have worked for the last year to develop and refine the offer so that our guests enjoy the tastiest chicken and pizza. This has been a real team effort in building this new store offer and format for FriendShip," Burcher added.
The grand opening featured a ribbon-cutting ceremony with Brian Beck, co-owner and leader of the company's convenience store division. Also present were Tony Gallo, president of the Lorain County Chamber of Commerce, Lorain County Commissioner Lori Kokoski, and Brenda Davis of Elyria City Council Ward 2.
There were live radio remotes, spin-and-win prizes, and other fun activities and exciting giveaways.
The event kicked off an 11-day celebration, during which guests will be treated to free coffee and cappuccino, product sampling, as well as other specials from the FriendShip Kitchen.
The first 100 guests each day from July 26-29 received a free FriendShip coffee travel mug and were eligible to register to win a free chicken dinner each week for a year. The first winner of the Free Chicken for a Year was drawn during the radio remote on Thursday.
"Guests will also be eligible to enter and win our Free Gas for a Year promotion, which will be drawn on the last day of the festivities," said Kevin Campbell, marketing director.
Beck Suppliers is a family-owned and -operated retail and wholesale petroleum marketer. The company distributes Marathon, Sunoco, BP and Shell motor fuels to independent retailers, as well as to its company-operated FriendShip store locations.
Beck Suppliers also distributes propane and heating oil to thousands of Midwest homes and businesses. The company's construction division specializes in the installation and removal of petroleum fueling systems, as well as the installation, maintenance, support and operation of car washes.