Global Partners Divesting More Sites to Make Room for Additional Acquisitions
Get great content like this right in your inbox.
Subscribe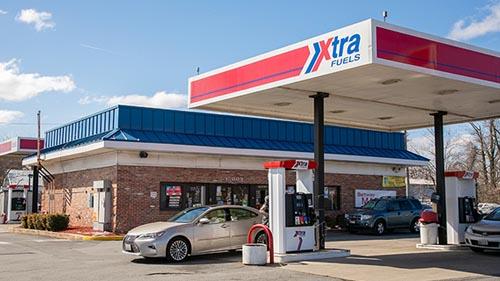 WALTHAM, Mass. — The acquisition of Honey Farms is paying off for Global Partners LP.
According to President and CEO Eric Slifka, first-quarter 2018 product margin in its gasoline distribution and stations operations (GDSO) segment increased $7.6 million from the same period in 2017, due in part to the contribution of the Honey Farms acquisition and solid fuel margins. The Honey Farms deal was completed in October 2017. 
"Honey Farms has been a great addition to our retail portfolio and we expect it to be accretive in its first full year of operations," Slifka reported during Global Partners' first earnings call of 2018, held May 9.
Although it had a quiet first three months of the new year, Global Partners is still eyeing additional acquisition activity.
"Our strategy remains focused on complementing our organic growth with acquisitions that enable us to build on our leadership position. The deal pipeline within the retail gas station and convenience store market continues to be very active and we are always evaluating potential opportunities to expand our portfolio," he said.
As the company keeps making acquisitions, it also continues to look for opportunities where it can prune non-strategic assets through divestitures.
"I think selling is going to be something that we're always looking at. I would say at the retail level, likely, it will always be going on in some form, if we're always buying companies," Slifka said. "I think there are opportunities that may exist throughout all of our assets where maybe there's a better utilization for the proceeds, so we'll always look to be measuring what's the best for our portfolio. And whether we put something up for sale or not, we're always going to be looking at: Is there a better alternative for those assets? Always."
In fact, it was announced May 9 that Global Partners tapped NRC Realty & Capital Advisors LLC to sell 32 convenience stores with gas. The portfolio consists of eight locations in Connecticut, 15 locations in Massachusetts, six locations in Maryland, and three locations in New York.
The asset mix includes:
Two company owned and operated;

11 company owned and dealer operated;

Six company leased and dealer operated;

Six company owned and commissioned agent operated; and

Seven company leased and commissioned agent operated.
According to NRC, these properties may be offered with or without a fuel supply agreement. Offers without a fuel supply agreement will be entertained, but Global Partners' preference is to sell all the properties with a fuel supply agreement subject to the terms of a 15-year pact.
Sealed bids on the assets are due by June 7.
Q1 2018 Financials
Recapping the company's combined first-quarter earnings results, Chief Financial Officer Daphne Foster said product margin overall in the first quarter increased $3.7 million to $166.1 million, driven by growth in the GDSO and commercial segments, "which more than offset a decrease in the wholesale segment."
Operating expenses increased $6.8 million to $74 million in the quarter, primarily reflecting the addition of Honey Farms, the timing of maintenance and repairs at the company's terminals, and an increase in credit card fees due in part to higher gasoline prices.
EBITDA for the first quarter was $105.7 million and adjusted EBITDA, which excludes the net loss on sale and disposition of assets, was $107.6 million. 
Looking specifically at the GDSO segment and comparing the first quarter of 2018 to the same period in 2017, product margin increased $7.6 million to $113.6 million. The gasoline distribution contribution to product margin was up $3 million to $70.1 million, reflecting the Honey Farms acquisition, as well as an increase in fuel volume and fuel margin, Foster said.
The average fuel margin in the quarter was 18.5 cents per gallon vs. 18.3 cents per gallon in last year's first quarter.
Station operations product margin increased $4.6 million to $43.5 million, primarily due to Honey Farms.
At the quarter's end, Global Partners' GDSO portfolio consisted of 250 company-operated stores, 266 commissioned agent, 228 lessee dealers, and 691 contract dealers for a total of 1,445 locations.
Waltham-based Global Partners is a midstream logistics and marketing master limited partnership that owns, controls or has access to one of the largest terminal networks of petroleum products and renewable fuels in the Northeast. With approximately 1,500 locations, primarily in the Northeast, Global Partners is one of the largest regional independent owners, suppliers and operators of gasoline stations and convenience stores.
Global Partners is also one of the largest distributors of gasoline, distillates, residual oil and renewable fuels to wholesalers, retailers and commercial customers in New England and New York. It is engaged in the transportation of petroleum products and renewable fuels by rail from the mid-continental United States to Canada.