Hi-Chew Caramel Apple
The limited-edition chews feature a tart, bright, green apple center.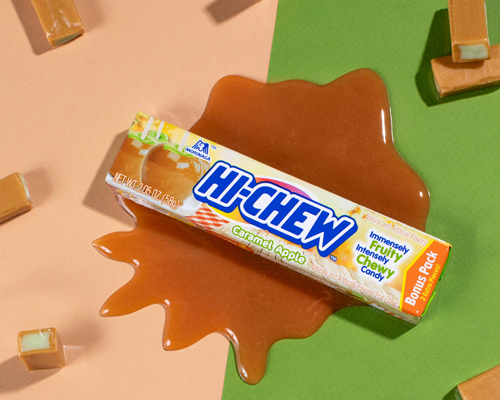 Hi-Chew is welcoming the fall season with a new limited-edition variety: Caramel Apple. The candy features the taste of a fresh, juicy apple wrapped in sweet caramel. Each chew features a tart, bright, green apple center for a burst of apple flavor, complemented by a sweet, buttery and chewy caramel exterior. The seasonal offering is available in bonus-size sticks, with 12 individually wrapped pieces instead of the traditional 10 pieces. Hi-Chew Caramel Apple has a suggested retail price of $1.39.