Hostess Brands "Sweet Country Summer" Sweepstakes
Grand-prize winner gets a trip to see Rascal Flatts in concert.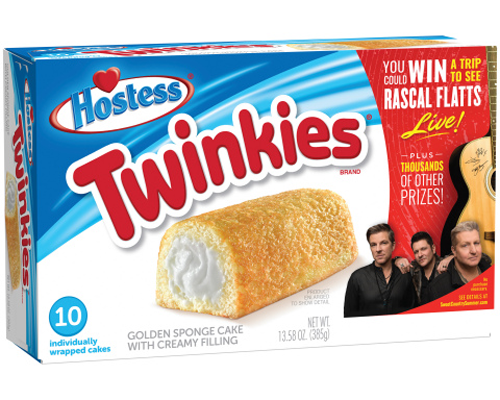 Hostess Brands has teamed up with country music group Rascal Flatts to bring the sweet sounds of summer to fans nationwide with the "Sweet Country Summer" sweepstakes. Select Hostess products direct fans to enter the sweepstakes to win the grand-prize trip to see Rascal Flatts in concert. The grand prize consists of a three-day/two-night trip for two. Twenty runners-up will receive a guitar signed by Rascal Flatts, and thousands of others will win access to a digital download of the group's latest album, "Back to Us." The special sweepstakes packaging can be found on multipacks of Twinkies, Chocolate Peanut Butter Twinkies, Chocolate Cake Twinkies, Fudge Covered Twinkies and Banana Twinkies, as well as bags of select Donettes flavors —  Frosted, Powdered and Double Chocolate.