05/08/2018
How Can C-store Retailers Take Advantage of Blockchain?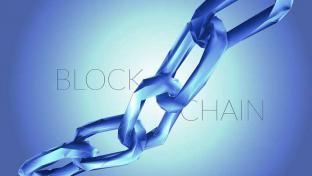 CHICAGO — The buzz around blockchain should not be underestimated.
That was the lesson from a session entitled "Blockchain Beyond Bitcoin: Use Cases for C-Stores" at the 2018 Annual Conexxus Conference held in Chicago last week. 
Blockchain is often defined in different ways depending on who is talking. Is it an idea? An implementation? A distributed transaction ledger?
Jennifer O'Rourke, co-founder and president of Attest, a blockchain-based digital identity company, sees it as a problem-solving technology of the fourth Industrial Revolution that's likely to have a major impact on the retail industry.
While digital signatures have been able to solve for notarization, what's new with blockchain is its distributed ledger. This enables distributed storage and timestamp entries while managing to be tamper-proof. As a ledger, blockchain supports bank accounts, inventory, goods in shipment, and library (lender) tracking.
O'Rourke listed six key characteristics of blockchain during the presentation: It is distributed and synchronized, governed by contract, consensus driven, immutable, transparent and autonomous.
Blockchain solves the double-spend problem, sending information over the internet instead of sending value over the internet. It's also less expensive than traditional cross-domain guards. And it stands to be able to eliminate intermediaries.
"In a market-oriented economy, why isn't economic activity limited to individuals interacting on markets?" asked O'Rourke.
General use cases for blockchain include: 
Health credential exchange; 
Digitizing a birth certificate;
Academic transcripts/credentials;
Energy credit marketplace;
Accreditation for individuals; and 
Land title. 
Convenience store-specific use cases for blockchain are: 
Loyalty rewards;
Identity-sales restriction;
Perishable product provenance; and
Digital offers and coupons. 
Looking specifically at loyalty rewards, the current pain points include rising expectations, customer retention, and balance sheet liability. As a type of digital currency, loyalty rewards can be transacted among multiple parties via blockchain, much in the same way as bitcoin.
"A blockchain loyalty network would allow users to easily redeem points across different merchants and platforms," explained O'Rourke. 
C-store retailers can benefit from utilizing blockchain by reducing costs while having real-time processing, a frictionless system and a secure environment, she cited.
The 2018 Conexxus Annual Conference took place April 30 through May 3 at the Loews Chicago O'Hare hotel.