Hunt Brothers Buffalo Chicken Pizza Returns
The limited-time offer is back for its 11th year.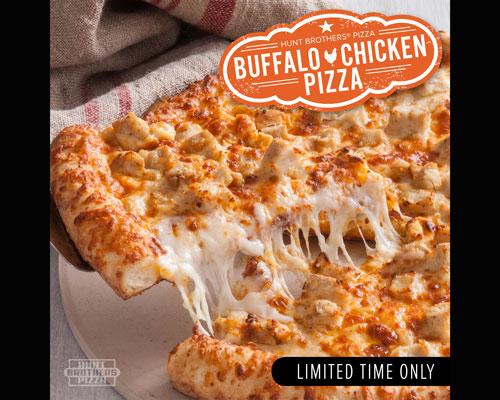 Hunt Brothers Pizza kicks off 2018 with the return of Buffalo Chicken Pizza, its most popular limited-time offer. Customers can currently order this specialty pizza at participating Hunt Brothers Pizza locations for a limited time while supplies last. Returning for the 11th year, Buffalo Chicken Pizza features Hunt Brothers Pizza original crust covered with a mixture of ranch dressing and buffalo-style hot sauce, topped with a blend of 100-percent mozzarella, Monterey jack cheese, and chicken that gets finished with a sprinkle of the company's signature Just Rite Spice.