Lovely Candy Organic Candies
New products include organic lollipops and chewy candies.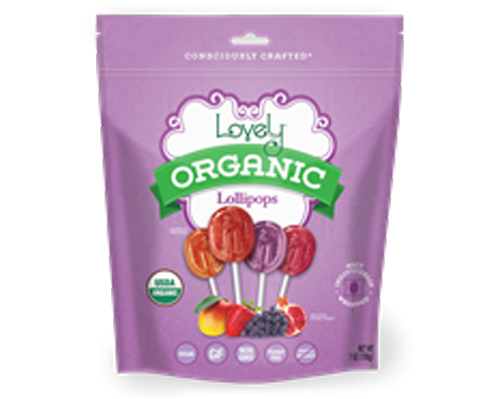 Lovely Candy recently unveiled a new organic candy line. Products in the line include: Lovely Organic Chewy Candies, Lovely Organic Hard Candies, and Lovely Organic Lollipops. The company produces small-batch confections that are free of gluten, high fructose corn syrup, and artificial colors and flavors. The new organic items join existing Lovely Candy products, such as Honey Gummies, Juicy Chews Fruit Chews, Gluten-Free Licorice, Gluten-Free Pretzel Balls, and Caramels.