Luna Rica Filled Fruit & Nut Bars
Salted Caramel Nut and Chocolate Peanut Butter among varieties.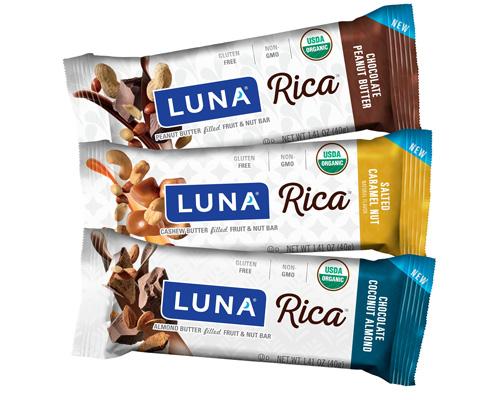 Luna Bar welcomes a new addition to its brand family: Luna Rica. Inspired by the Spanish word "rica," which means rich and delicious, Luna Rica are "breakable" organic fruit and nut bars with delicious nut butter filling. Made from a blend of recognizable ingredients such as dates and nuts, the bars are USDA organic, non-GMO and gluten-free. They come in three varieties: Salted Caramel Nut, Chocolate Peanut Butter, and Chocolate Coconut Almond. Each bar has a suggested retail price of $1.49.