08/06/2018
Marathon & Andeavor Schedule Merger Vote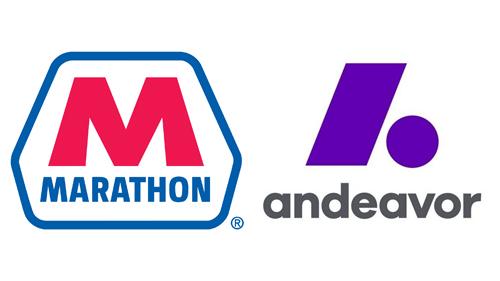 FINDLAY, Ohio — Marathon Petroleum Corp. (MPC) and Andeavor stockholders will get their say on the companies' pending merger next month.
Under the terms of the deal, MPC will acquire all of Andeavor's outstanding shares, representing a total equity value of $23.3 billion and a total enterprise value of $35.6 billion. MPC and Andeavor shareholders will own approximately 66 percent and 34 percent of the combined company, respectively, as Convenience Store News previously reported.
Andeavor stockholders will cast their votes at a special meeting at 9 a.m., central time, on Sept. 24 at the JW Marriott San Antonio in its hometown.
In Ohio, MPC stockholders will also gather in a special meeting to cast their votes on the merger at 10 a.m., eastern time, also on Sept. 24 at the company's offices in Findlay.
The dates were revealed in the Aug. 3 joint definitive proxy statement and prospectus MPC and Andeavor filed with the U.S. Securities and Exchange Commission.
Subject to approval of the Andeavor and MPC shareholders and other customary closing conditions, the companies expect to close the transaction on Oct. 1.
The joint proxy statement and prospectus for the special meetings were slated to be mailed to MPC and Andeavor stockholders on or about Aug. 6.
All holders of record of MPC and/or Andeavor common stock as of the close of business on Aug. 1, are entitled to receive notice of their applicable special meeting and to vote their respective common stock, either in person or by proxy, at their respective special meeting.
MPC is currently the nation's second-largest refiner, with a crude oil refining capacity of approximately 1.9 million barrels per calendar day in its six-refinery system. Marathon brand gasoline is sold through approximately 5,600 independently owned retail outlets across 20 states and Washington, D.C. In addition, Speedway, a MPC subsidiary, owns and operates the nation's second-largest convenience store chain, with approximately 2,740 convenience stores in 22 states.
Andeavor is an integrated marketing, logistics and refining company. Andeavor's retail-marketing system currently includes more than 3,200 stores marketed under multiple well-known fuel brands, including ARCO, SuperAmerica, Shell, Exxon, Mobil, Tesoro, USA Gasoline and Giant. It also has ownership in Andeavor Logistics LP and its non-economic general partner. Andeavor operates 10 refineries with a combined capacity of approximately 1.2 million barrels per day in the mid-continent and western United States.