07/25/2018
Marathon & Andeavor Set Post-Merger Leadership Team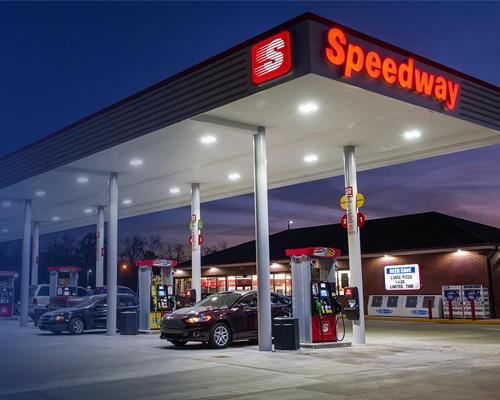 FINDLAY, Ohio — Marathon Petroleum Corp. (MPC) and Andeavor will move forward as one entity led by a mixed team of executives from both companies.
In April, MPC and Andeavor entered into a definitive merger agreement under which MPC will acquire all of Andeavor's outstanding shares, representing a total equity value of $23.3 billion and a total enterprise value of $35.6 billion.
MPC and Andeavor shareholders will own approximately 66 percent and 34 percent of the combined company, respectively, as Convenience Store News previously reported.
At the time of the announcement, the two companies said Gary H. Heminger, chairman and CEO of MPC, would continue in his roles upon the transaction's closing.
"This executive team represents unparalleled business acumen and a steadfast commitment to our core values," Heminger said. "Both MPC and Andeavor are successful companies with excellent track records, and these leaders will enable us to deliver on the full potential of this powerful combination."
The leadership team, consisting of seven executives from MPC and three from Andeavor, will include:
Gregory J. Goff, executive vice chairman. Currently chairman, president and CEO of Andeavor, Goff will have responsibility for MPC's information technology, commercial and business development, strategy and corporate affairs functions.
Donald C. Templin, president of refining, marketing and supply. Currently president of MPC, Templin will have responsibility for MPC's refining, crude and feedstock supply, product distribution, marketing, environment and safety, and supply chain functions.
Anthony R. Kenney, president of Speedway LLC. Currently president of Speedway, Kenney will have responsibility for all company-owned and -operated convenience stores.
Michael J. Hennigan, president of MPLX LP. He currently serves as president of MPLX.
Timothy T. Griffith, senior vice president and chief financial officer (CFO). Currently MPC senior vice president and CFO, Griffith will have responsibility for MPC's controller, audit, tax, treasurer, and budget and analysis functions.
Suzanne Gagle, general counsel. She currently serves as MPC general counsel.
Fiona C. Laird, chief human resources officer. She currently serves as Andeavor's chief human resources officer.
David R. Sauber, senior vice president of labor relations, operations, health and administrative services. He is currently senior vice president of human resources, health and administrative services for MPC. In his new position, he will report to Laird.
Kristina A. Kazarian, vice president of investor relations. She currently serves as MPC vice president of investor relations.
Don J. Sorensen, president of Andeavor Logistics LP. He currently serves as senior vice president of ANDX.
The transaction is on track to close in the second half of 2018, subject to regulatory and other customary closing conditions.
Findlay-based MPC is the nation's second-largest refiner, with a crude oil refining capacity of approximately 1.9 million barrels per calendar day in its six-refinery system. Marathon brand gasoline is sold through approximately 5,600 independently owned retail outlets across 20 states and Washington, D.C.
In addition, Speedway, an MPC subsidiary, owns and operates the nation's second-largest convenience store chain, with approximately 2,740 convenience stores in 22 states.
San Antonio-based Andeavor is an integrated marketing, logistics and refining company. Andeavor's retail-marketing system currently includes more than 3,200 stores marketed under multiple well-known fuel brands, including ARCO, SuperAmerica, Shell, Exxon, Mobil, Tesoro, USA Gasoline and Giant. It also has ownership in Andeavor Logistics LP and its non-economic general partner. Andeavor operates 10 refineries with a combined capacity of approximately 1.2 million barrels per day in the mid-continent and western United States.