Merchandising Moves Proving Positive for Couche-Tard's Circle K Stores
Get great content like this right in your inbox.
Subscribe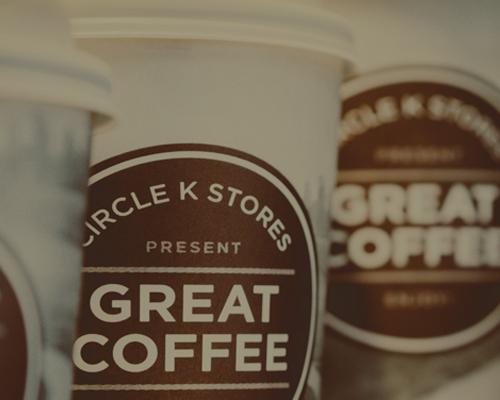 LAVAL, Quebec — Circle K's parent company Alimentation Couche-Tard Inc. turned in a strong performance in the second quarter of its 2019 fiscal year, notching same-store merchandise sales growth across its retail portfolio.
"I am pleased with the year-over-year growth in same-store merchandise sales, and the work of our teams to ramp up our promotional activities and marketing efforts. Focusing on traffic and growing our baskets across all the geographies contributed significantly to the solid results," President and CEO Brian Hannasch said during a Nov. 28 earnings call.
In the United States, the Canada-based retailer saw a 4.4-percent increase in same-store merchandise revenue compared to the same quarter last year.
The rebranding and remerchandising of hundreds of former CST Brands sites to the new global Circle K brand, and to the Couche-Tard brand in Quebec, also helped along the company's same-store sales growth, according to Hannasch.
"There was very good performance in all the U.S. businesses, including once again strong sales at the CST sites," he noted. "This was due to the success of our marketing initiatives across the network, as well as improvements in product mixes across some of our geographies where we are testing more of our targeted assortment." 
In Canada, same-store merchandise revenue increased by 5.1 percent, continuing an improving trend seen over the past few quarters.
"Again, this is due to good promotional activity in the stores, the popularity of some of our new food programs — particularly our bakery program — and higher taxes on cigarettes and tobacco products," the chief executive said. "I would also add the good performance of the CST sites we have rebranded to Couche-Tard in this market."
In Europe, same-store merchandise and service revenue increased by 4.6 percent. Denmark led the way in the region, particularly the rebranded Shell sites Couche-Tard acquired in 2016.
However, all of the company's European business units benefited from the rebranding activities to the new global Circle K brand. Additionally, positive traffic growth was bolstered by seasonal promotional campaigns and the continued rollout and improvement of its food program.
Poland, in particular, turned in good results for Couche-Tard driven by the launch of new products, along with a change in legislation that now restricts grocery store hours on Sundays.
"We feel good about the momentum in the stores across the global network — in particular, basket growth and the implementation of more effective promotional campaigns to drive sales," Hannasch said. "Results also reflect solid consumer trends and the confidence we are seeing across a lot of retail channels today."
A Look at Fuels
Shifting to fuels, Couche-Tard's Q2 2019 same-store road transportation fuel volumes in the U.S. increased 1.2 percent compared to the same quarter last year. However, while U.S. fuel volumes were strong in the quarter, they were markedly lower compared to the prior year, impacted by volatility and demand in product prices caused by the hurricanes in Texas and Florida last year.
In Europe, same-store fuel volumes were up slightly, with an increase of 0.1 percent. Meanwhile in Canada, same-store road transportation fuel volumes decreased by 2.2 percent year over year.
"However, we improved the trend in this region compared to the first quarter in 2019, primarily due to encouraging results in volume shifts due to the new loyalty program introduced at our Esso sites over the summer. We continue to see improving traction with that program," Hannasch explained.
Over the last several months, Couche-Tard also has increased the presence of its Circle K fuel brand in North America, notably in the Midwest and Southwest regions. To date, the company has completed hundreds of fuel conversions to Circle K in the U.S., with hundreds more to come by the end of the year.
"We feel by unifying the Circle K brand inside of our stores and our fuel islands, our goal is to increase brand awareness and have a more enhanced and easier shopping experience for our customers," he said.
Foodservice Close-Up
As for foodservice, the convenience store retailer continues to roll out its Simply Great Coffee brand across its global network. 
"We continue to see strong growth in Europe, and we made strides adjusting our offer here in the United States," Hannasch reported. "We piloted a new bean-to-cup offer, which brews a fresh cup of coffee every time, and it is showing very promising results. We are scaling up for a larger rollout to more than 1,500 stores this fiscal year."
Similarly, the retailer's new culinary-inspired signature hot dog program "has proven to be very successful and we'll move to expand this rollout to an initial 200 stores before the end of the year," he added.
To support the hot dog program, Couche-Tard is building a seasonal program that captures on-trend flavor innovations.
Growth Drivers
In the U.S. market, the basket growth in the latest quarter was partially due to the growth of high-affinity national bundling promotions that drove sales in higher-margin categories, namely candy and snacks.
"Similarly, our Lift program — which we have in about 3,500 stores — serves as an interface to our tobacco club and also has the ability to display unique consumer offers at the point of purchase. We feel it continues to be a nice source in driving growth," explained Hannasch. "We are focused on expanding that program to the rest of North America."
Speaking of the tobacco club, Couche-Tard saw an increase in unique customers enrolled in the program.  "Those shoppers enjoy a wide range of enhanced values on multi-pack and multi-can offerings across the entire tobacco category," the chief executive said.
Non-alcoholic beverages was a significant driver of organic same-store sales growth during the second quarter, too. Beverage gains were driven by all of the non-carbonated categories, particularly water, isotonics, energy drinks and ready-to-drink coffees. This growth reflected success with new innovation and new packaging, according to Hannasch.
"In the cold dispensed beverage category, the momentum of some of our summer Polar Pop campaigns carried into the second quarter with sales improvement across most of our geographies," he said. "Customers continue to respond well to most of our unique Froster flavors across North America, resulting in solid unit growth in that program."
Hannasch also pointed out that Circle K was named the Cold Dispensed Beverage Innovator of the Year by Convenience Store News.
"Three quarters ago, I think we were very clear that we were focused on driving traffic and when I look at the list — and there is literally a long list of tactics across the globe of what our business units are doing — it's not necessarily one single thing," he said.
As of Oct. 14, Laval-based Couche-Tard's network comprised 9,943 convenience stores throughout North America, including 8,660 stores with road transportation fuel dispensing. Its North American network consists of 19 business units, including 15 in the U.S. covering 48 states and four in Canada covering all 10 provinces.
In addition, through CrossAmerica Partners LP, Couche-Tard supplies road transportation fuel under various brands to approximately 1,300 locations in the United States.
In Europe, Couche-Tard operates a broad retail network across Scandinavia, Ireland, Poland, the Baltics and Russia through 10 business units. As of Oct. 14, Couche-Tard's European network comprised 2,718 stores.
In addition, under licensing agreements, more than 2,000 stores are operated under the Circle K banner in 14 other countries and territories, which brings the worldwide total network to approximately 16,000 stores.