Microsoft Developing Cashierless Technology to Rival Amazon Go
Get great content like this right in your inbox.
Subscribe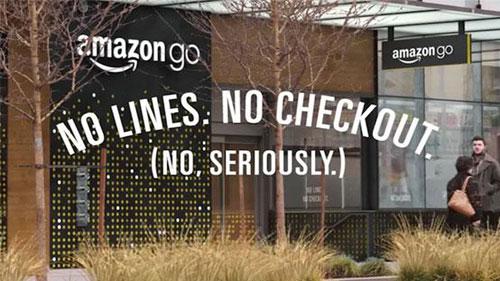 REDMOND, Wash. — Amazon Inc. has long been viewed as a rival to ecommerce and brick-and-mortar outlets, and it looks like it may have met its match.
According to Reuters, Microsoft Corp. is currently working on technology that would eliminate cashiers and checkout lines from stores, challenging the cashierless, "Just Walk Out Technology" experience that Amazon Go offers customers, six people familiar with the matter told the news outlet.
The Redmond-based software giant is developing systems that track what shoppers add to their carts and has shown sample technology to retailers from around the world, the sources said. Microsoft has even spoken to Walmart Inc. about a potential collaboration.
Microsoft's technology aims to help retailers keep pace with Amazon Go, a highly automated store that allows customers to scan their smartphones at a turnstile to enter. Cameras and sensors identify what they remove from the shelves and charges the credit card saved to their Amazon mobile app. 
Amazon Go opened in Seattle in January and expects to open as many as six additional locations in the ecommerce giant's home city. Two more locations are expected to also open in Chicago and San Francisco, as Convenience Store News previously reported.
In addition to developing retail technologies for retailers, Microsoft is currently No. 2 behind Amazon in selling cloud services that are key to running ecommerce sites, Reuters reported.
Despite Microsoft's movement so far with this new technology, it isn't clear how soon it would bring automated checkout service to market, if at all. However, some see the technology as the next big innovation in shopping that Amazon shouldn't ignore.
"This is the future of checking out for convenience and grocery stores," said Gene Munster, head of research at Minneapolis-based Loup Ventures. The venture capital firm estimates the U.S. market for automated checkout is worth $50 billion and cashier is one of the most commonly held jobs in the United States.
Microsoft said it "does not comment on rumors or speculation," and Walmart and Amazon declined to comment, according to Reuters.