Moran Brought Passion for People to the Forefront
Get great content like this right in your inbox.
Subscribe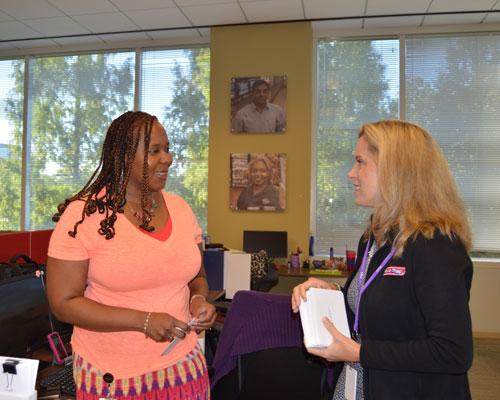 In her first interview after it was announced she would become RaceTrac Petroleum's new CEO in December 2012, Allison Moran told Convenience Store News, "I've often said that I've worked for the company for 18 years (now 23 years), but I've been with RaceTrac my entire life."
Moran sat down with me that day at the company's Store Support Center in Atlanta for an interview about RaceTrac's recognition as CSNews' 2012 Retailer Innovator of the Year. RaceTrac was honored for the innovation and operational success of its then-new RT6K prototype store, which became the key to the company's future growth.
In her typical modest fashion, she deflected credit to the entire company. "Everyone throughout the company contributed to the ideas that went into the new RaceTrac prototype," she said, before taking me on a personal tour of one of the newest stores.
Two years later, Moran was named one of five Women of the Year in CSNews' inaugural Top Women in Convenience awards program, recognizing female leaders for their exceptional performance and service to their companies and the industry.
Earlier this year, Moran was selected by a blue-chip panel of her industry peers as the 2017 Retailer Executive of the Year (see our September issue cover story). The award, now in its fourth year, recognizes a retailer executive who exemplifies leadership, business acumen, industry dedication, and commitment to community service.
Moran's passion for the convenience store business started when she first joined her family's company after moving back to Atlanta with her husband, Crawford. Her father, Carl Bolch Jr., who is still RaceTrac's chairman, approached her with an offer to work on the creation of a store manager training program. "Let's say the passion stuck, and there was no turning back," she said.
Moran, who stepped down from her CEO role on July 24, remains on the retailer's board of directors. She will accept her Retailer Executive of the Year award at this year's CSNews Hall of Fame ceremonies in Dallas. 7-Eleven CEO Joseph DePinto and Altria Group Distribution Co. Director of Trade and State Relations Blake Benefiel will be inducted into the CSNews Hall of Fame in the retailer and supplier categories, respectively.
The Hall of Fame dinner on Nov. 2 is expected to draw more than 100 retailers and suppliers, with senior leaders from 7-Eleven, RaceTrac, Altria, and many other retailer and supplier firms in attendance, including several past Hall of Fame inductees.
Throughout her career, Moran has brought her passion for people to the forefront, helping RaceTrac become one of the industry's best-in-class retailers. In her 2014 Woman of the Year interview, one quote from Moran stood out for me:
"I have appreciated the opportunity to apply my own strengths in a way in which I can directly impact the people of this organization. That is what has been the most gratifying. I have been able to have an influence and hopefully make people's lives simpler and more enjoyable, and give them the tools they need to succeed."
I can't think of a more honorable or deserving person to recognize as this year's Retailer Executive of the Year.