Munk Pack Oatmeal Fruit Squeezes
Apple Quinoa Cinnamon and Blueberry Acai Flax among varieties.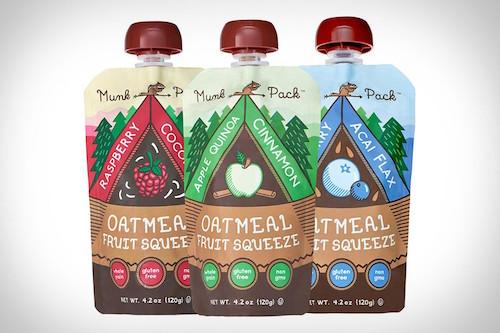 Munk Pack's Oatmeal Fruit Squeeze is perfect for a quick breakfast or snack on the go, according to the company. The ready-to-eat oatmeal is packed with grains and fruit bites, and available in five varieties: Apple Quinoa Cinnamon, Blueberry Acai Flax, Raspberry Coconut, Peach Chia Vanilla, and Maple Pear Quinoa. All of the varieties are gluten-free, non-GMO, vegan, high in fiber, and have 90 to 110 calories per pouch.