Nature Valley Layered Bars
Available in Almond Butter and Peanut Butter varieties.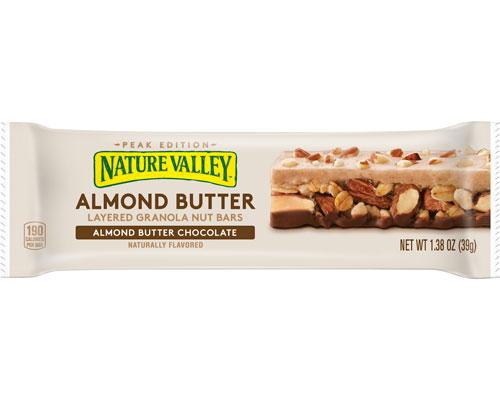 General Mills Convenience brings a new product to the bars category with a sweet treat that features simple, recognizable ingredients. Nature Valley Layered Bars have a triple layer of creamy nut butter coating, granola, nuts and chocolate. They are currently available in two varieties: Almond Butter and Peanut Butter. Each 1.38-ounce bar has a suggested retail price of $1.39.