Nestle Waters Regional Sparkling Spring Waters
Ten flavors available under each of the regional brands.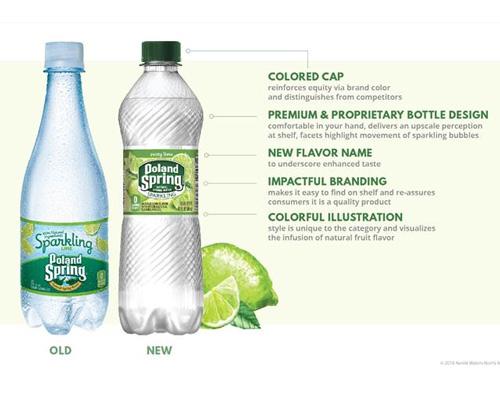 Nestlé Waters introduces multiple changes to its regional sparking spring waters. Ten new flavors, bold bottle design changes, a new can format, and all-new packaging have been introduced under the Poland Spring, Deer Park, Zephyrhills, Ozarka, Ice Mountain and Arrowhead sparkling brands. The new flavors include: Lively Lemon, Lemon Lime, Zesty Lime, Orange, Summer Strawberry, Raspberry Lime, Black Cherry, Simply Bubbles, Triple Berry, and Pomegranate Lemonade. All of the varieties are made with natural ingredients and free of calories, sugar, sweeteners and colors to complement the 100-percent natural spring waters.