A Noted Foodservice Innovator's Goodbye Tribute, Part 3
Get great content like this right in your inbox.
Subscribe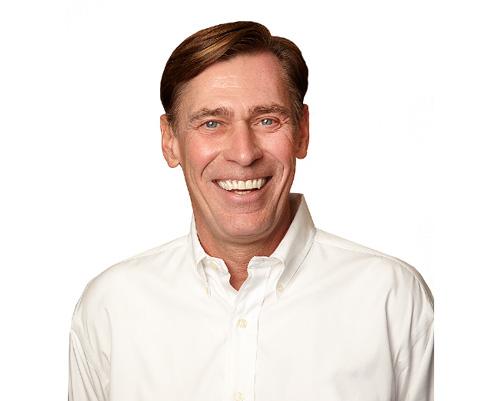 NEWARK, N.J. — Maurice Minno's 40-year career as one of the "pathfinder innovators" of the foodservice business in the convenience channel spanned such prestigious companies as Marriott, Wawa, Circle K, Starbucks and BP/ampm, and several years of c-store industry consulting (including with Accenture), while simultaneously serving on the board of directors of Maverik for 16 years. He's also been a member of Convenience Store News' How To Crew and Foodservice Advisory Council, as well as a frequent column contributor for the past 17 years.
As Minno embarks on a fun and exciting "next stage" journey for himself, which will include extensive travels both in the United States and internationally, he reflects on the changes he's seen (and helped to bring about) in c-store foodservice.
Here is the third and final part of our Q&A with Minno:
CSNews: What were some of the frustrations, obstacles or challenges you overcame during your career in convenience retailing?
Minno: The biggest and most prevalent challenge I faced during my career was with managing c-store retailers' expectations. Over the years, many of the c-store retailers that I worked for considered the fresh foodservice business at the time to be their silver bullet for jumpstarting and shoring up the profitability of their overall business. They viewed the foodservice business as a quick and easy win to overall c-store profitability. The reality, however, is that the fresh food business is not a silver bullet.
In some cases, there were significant obstacles that adversely impacted the potential of the foodservice business. Here are just a few:
Retail accounting vs. cost accounting

. C-store retailers generally had relied upon a retail accounting system. Yet the foodservice business is most effectively managed and controlled using cost accounting. Many retailers did not want to change their entire business accounting to cost accounting just to accommodate a new emerging fresh foodservice business.

Gaps in technology and systems needed to support a fresh food business

. Several of the large c-store retailers grew by acquisition. In the process, they kept and continued to use the acquired chains' legacy systems (POS, as well as the back-office systems). Thus, there was not one coordinated POS or back-office system in place across all the stores. And the retailers were very reluctant to allocate sufficient capital funds for new systems that would only support the foodservice business. If they did, there were significant technology challenges integrating the new foodservice systems properly and effectively with all the other technology systems already in place.

Lack of a vibrant and mature foodservice culture

. This was lacking at many of the c-store retailers I have worked with (Wawa is the exception). Corporate culture, and especially a robust fresh foodservice culture, is a corporate asset that is undervalued in today's c-store industry. Some have described a company's culture as "the sum of the shared assumptions, values and beliefs that create the unique character of an organization." I believe one of the most important key enablers to long-term success in the c-store fresh foodservice business is having a vibrant, core foodservice culture.
CSNews: Who are some of the industry people whom you would credit with either supporting your career growth, being mentors, or people you admired? And why?
Minno: David Brewster. David is a dear, longtime friend, a former business colleague, and he was a mentor. I have worked with and known David for more than 30 years. David is a brilliant strategic design consultant that has worked on many of the leading convenience store businesses both here in the U.S. and internationally. From David, I learned two big lessons. First, you can accomplish an amazing amount of work between a Friday and a Monday morning — an essential component of the foodservice consulting business given the dynamic and fast-paced nature of many projects. Second, I learned the critical principles of brand and message hierarchy, as well as the art and science of crafting and locating customer messaging for maximum impact.
Another person I admire is Tom Welch. I served on Maverik's board of directors for 16 years. During this time, Tom also served on the board and subsequently became president of Maverik. Tom is a dear, long-term friend. He has been a great mentor, especially during our early years working together on the Maverik board. We both also served on Maverik's compensation committee for many years. He has an exceptional business mind and a contagious love of people, who always are engaged by his jovial demeanor.
Howard Stoeckel hired me at Wawa in 1991 and I worked for him during my five years at Wawa. My biggest and most memorable learning from working with Howard was the incredibly bold lesson he taught me and the rest of Wawa to stop doing 80 percent of the initiatives that were actively underway. We stopped these in order to focus on the top 20 percent of initiatives that would ultimately yield amazing results. This was brilliant.
CSNews: What are some of the most important lessons you learned in leading and innovating in the c-store foodservice business that you'd like to pass on to others?
Minno: In no particular order, these are the lessons I'd like to pass on:
Think, act and be a restaurant

. Create a unique brand identity, your brand story and, as appropriate, sub-brands for your fresh food and beverage business. Operate your business as a restaurant and not a convenience store.

Restrooms matter for both men and women. Choose to make your bathrooms an amenity to your fresh foodservice business. They should always be sparkling clean and fresh-appearing. Design them with attractive finishes, the right lighting and enough room. Commit to maintaining them in spotless condition all the time.
Brand your fresh food business. Develop a cohesive portfolio of the brands of your fresh food and beverage business. Be fun, creative, but ensure you can also tell each brand's story (e.g., Maverik's Adventure's First Stop). Customers love to know the story behind great brands

— 

create and tell yours.
Stop and clean out the clutter, frequently

. Over-messaging and unauthorized DSD product displays everywhere in the store become visual clutter that customers don't even look at. Less is more in the c-store retail business. This especially applies to the fresh food and beverage business. Schedule a store sweep to clean out over-messaging and mushroomed displays throughout the store on a regular, scheduled basis. Focus on what you really want to sell

— more fresh foods and beverages. Also, rationalize your product assortment. Focus your business on the 20 percent of products that generate 80 percent of your sales and profits. This principle applies equally to the fresh food and beverage business as to all the other products in your stores.

Embrace technology that simplifies your foodservice business and enables you to become a smarter retailer. Deploy

technology for your fresh food and beverage business that makes sense. If you don't have one, research Food Management Systems and all they can do to both simplify your business and sharpen your retailer fresh food management capabilities. Understand that customer self-serve ordering kiosks are a help to customers in making it easier and quicker for them to place their made-to-order food and beverage orders. And these kiosks are amazing merchandising tools for you

— 

you can both upsell customers, as well as promote your limited-time-only offers and hero products.
Adopt and follow the principle of customer-focused quality. Customer needs, expectations, wants and their feedback should be your screening lens filter and your compass in managing your fresh food and beverage business.
Create, nurture and live your fresh foodservice culture and treat it as one of your most valuable corporate assets, which it is today. Support your company's unique fresh foodservice business culture via compensation programs, employee recognition, and other appropriate awards and actions that continuously build upon and enhance your unique foodservice business culture.
LTOs do drive sales, customer buzz and interest. Learn how to effectively use fresh food and beverage limited-time offers to your business advantage. Key will be creating a new fresh food and beverage product innovation pipeline that results in fully tested products just in time to launch on your menu throughout the year.
Finally, recognize and accept that the ongoing changes in your business will result in not only great successes, but also there will be programs that simply do not work.
Have patience and persevere. This is not a silver bullet business. Reward and recognize the great wins in your fresh foodservice business and treat the initiatives that did not work as your stepping stones to greater success.