Pennsylvania Supreme Court Upholds Philadelphia Soda Tax
Get great content like this right in your inbox.
Subscribe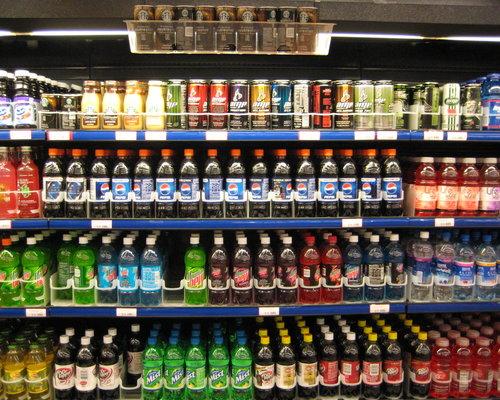 HARRISBURG, Pa. — Philadelphia's tax on sweetened beverages is here to stay.
The state Supreme Court ruled the 1.5-cent-per-ounce levy is aimed at distributors and dealers, and does not illegally duplicate another tax, according to The Associated Press.
"The payer of the beverage tax is the distributor, or in certain circumstances, dealers, but never the purchasing consumer," Chief Justice Thomas Saylor wrote for the 4-2 majority.
The beverage tax raised nearly $79 million in 2017, over its first 12 months in place.
The two judges in the minority sided with those who have argued the levy duplicates taxes already in place on retail sales of soda in the city, the AP reported.
"A rose by any other name smells just as sweet, and, whether styled a retail tax or a distribution tax, the levy here at bar, like the state sales tax, raises revenue specifically by burdening the proceeds from the retail sale of sugar-sweetened beverages," wrote Justice David Wecht, who dissented. "This the Sterling Act does not allow."
Philadelphia Mayor Jim Kenney said the July 18 "ruling offers renewed hope for our children and families who seek better lives in the face of rampant poverty."
The Philadelphia City Council approved the levy by a 13-4 vote in June 2016. The city, which became the first major city to institute a so-called soda tax, plans to spend much of the new tax revenue on pre-kindergarten programs, community schools and recreation centers, as Convenience Store News previously reported.
The 1.5-cent-per-ounce tax equals 18 cents on a 12-ounce can of soda or $1.44 on a six-pack of 16-ounce bottles. This includes "diet" beverages as well as syrups and concentrates that make sweetened beverages.
The sweetened beverage tax faced opposition from the beverage industry from the beginning. The industry argued the tax duplicates the state sales tax already imposed on soda and that it unfairly taxes drinks based on their size, not price.
However, in December 2016, Judge Gary S. Glazer dismissed the complaint "in its entirety." He said that the city's sugary beverage tax does not duplicate Pennsylvania's sales and use tax, violate the state Constitution's Uniformity Clause or force Supplemental Nutrition Assistance Program beneficiaries to spend the program's funds on the sales tax.
An appellate panel upheld the ruling by a 5-2 decision in June 2017.