Return of Limited-Edition Starburst All Pink
Brand is also rolling out a line of All Pink merchandise.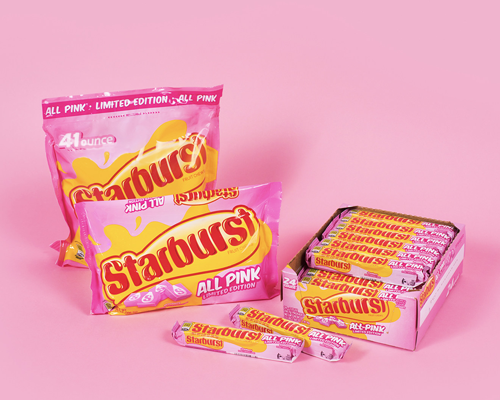 Starburst relaunched its limited-edition All Pink Starburst line in tandem with the debut of an All Pink line of branded merchandise. The All Pink Starburst pack — a pack of only the beloved pink chews — is hitting store shelves for the second year in a row, after its successful launch in 2017. Available for a limited time, All Pink Starburst are available in 2.07-ounce single sticks, 14-ounce laydown bags, and 41-ounce stand-up pouches. For the new merchandise, the brand partnered with former Project Runway star Erin Robertson to design clothing and accessories.