San Francisco Voters Overwhelmingly Say Yes to Flavored Tobacco Ban
Get great content like this right in your inbox.
Subscribe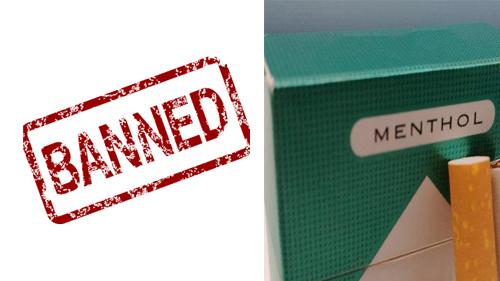 SAN FRANCISCO — The voters have spoken: They support San Francisco's ban on flavored tobacco products — including menthol.
According to the latest results from the city's Department of Elections, slightly more than 68 percent of voters cast ballots in favor of Proposition E, which prohibits tobacco retailers from selling flavored tobacco products, during the June 5 election.
In all, the measure received 100,580 "yes votes" compared to 46,452 "no votes."
The overwhelming support came despite a two-month long information push by the coalition No on Prop E – Stop the Prohibition Proposition.
According to the San Francisco Examiner, tobacco companies and other opponents of the ban spent more than $11.5 million on a campaign fighting the measure. By contrast, proponents depended on a $2.3-million war chest to pass the measure.
In June 2017, the San Francisco Board of Supervisors, which has joint jurisdiction over the city and the county, unanimously approved an ordinance prohibiting the sale of all flavored tobacco products including menthol cigarettes.
However, the legislation was blocked by a grassroots organization — setting the stage for a ballot question in this June's general election, as CSNews Online previously reported.
Opponents to the ban said the measure targeted adult consumer choice, and would potentially force many corner stores and other small businesses to close, and lead to underground markets and crime.
According to the Small Business Commission, there are approximately 726 local retailers — mostly convenience stores and gas stations — that sell tobacco products. A study conducted last year, Banning the Sale of Flavored Tobacco Products: Economic Impact Report, the Office of Economic Analysis has estimated the value of flavored tobacco cigarettes that would be affected by the legislation at approximately $50 million per year.
An Analyst's Take
However, the voters' collective thumbs up to the measure is not necessarily "a deal breaker" for the menthol segment, according to Bonnie Herzog, managing director of tobacco, beverage and convenience store research at Wells Fargo Securities LLC.
As she has said previously, "We believe the net negative impact for major tobacco manufacturers will be limited since we expect many consumers will likely move their purchases online or cross border, ultimately having the greatest negative impact on retailers."
According to Herzog, retailers in general believe that menthol bans in more cities would be negative for the segment given its relative size. However, they also recognize that consumers will likely seek other means to purchase their menthol cigarettes.
"Our view is that absent a comprehensive ban at the federal level, we would expect very limited smoker attrition and volume pressure resulting in a very manageable risk for tobacco manufacturers," she said.
On the federal side of the equation, in March the Food and Drug Administration issued an advance notice of proposed rulemaking (ANPRM) seeking comments, data, research results, or other information related to the role that flavors, including menthol, play in tobacco product use, as CSNews Online previously reported.
The ANPRM also covers potential regulatory options the agency could take, such as tobacco product standards and measures related to the sale and distribution of flavored tobacco products.
The public comment period ends June 19.