Sapphyre Hookah Delivers Nine Great Flavors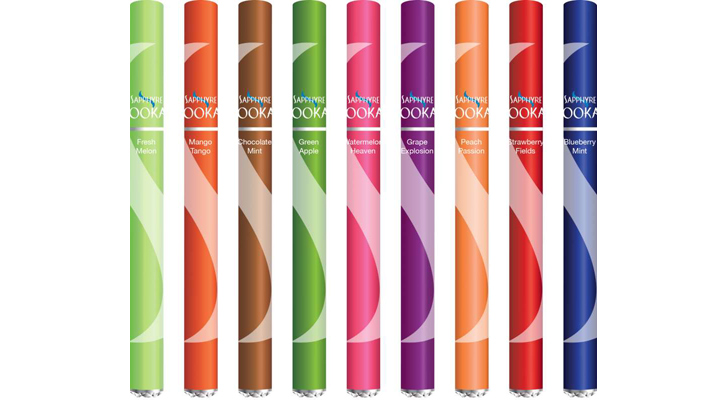 Sapphyre Hookah is an exciting line of zero-nicotine electronic hookah from Eco-Cigs. With a rich metallic finish and unique Sapphyre Crystal Tip, Sapphyre Hookah delivers a cool, sophisticated look -- and 600 puffs of incredible flavor.
Sapphyre Hookah comes in nine great flavors: Fresh Melon (new!), Blueberry Mint, Mango Tango, Green Apple, Strawberry Fields, Peach Passion, Grape Explosion, Watermelon Heaven and Chocolate Mint.
With self-merchandising boxes designed to move product, Sapphyre Hookah is packaged in two different 20-unit variety boxes and 10-piece single-flavor boxes. And Sapphyre Hookah offers the exceptional quality, margins and value retailers expect from the Sapphyre brand. Pre-priced at $8.99, retailers enjoy 40%-plus retail GPM.
For more information on Sapphyre Hookah, contact your Eco-Cigs distributor or Tony Vecchie, Senior Vice President of Sales at 855-326-2447 (x105) or [email protected].