​Smaller-Format Store Model Lifts Off at Pilot Flying J
Get great content like this right in your inbox.
Subscribe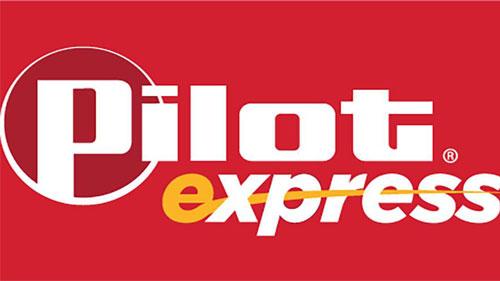 KNOXVILLE, Tenn. — It's been said that big things come in small packages, and Pilot Express — the new smaller-format store model from Pilot Flying J — is the embodiment of this age-old aphorism.
In its continued effort to "surprise and delight guests with an upstanding environment centered on retail and foodservice," Pilot Flying J developed this third brand as a way to enter areas and geographies where a typical major travel center won't fit from a land and acreage standpoint, Pilot Flying J Chief Merchant Brian Ferguson explained to Convenience Store News in a recent interview, in which he discussed the company's plans for 2018.
Conceptualization of Pilot Express began at the end of 2016, with "earnest developments" rolling out at the start of 2017. 
In November 2017, the first Pilot Express store debuted in Steubenville, Ohio. Since then, three more have opened in: Grand Prairie, Texas; Newark, N.J.; and most recently, Houston. The fifth Pilot Express store is slated to open this summer in Jacksonville, Fla.
"It's exciting to open new stores in general, but more exciting to open a new format and a new concept. We're carefully watching the business, and the guest feedback has been positive so far," Ferguson expressed.
The smaller-format concept particularly spotlights Pilot Flying J's commitment to food and beverage innovation, in line with the company's Facility Enhancement Plan (FEP). Introduced at the start of 2017, the FEP is the travel center operator's $500-million, five-year commitment to reimage existing locations through total facility image, menu and retail environment enhancements, and the addition of new services.
"Our Pilot Express locations have a smaller footprint compared to our traditional travel centers, just compressed to focus on food and beverage because that's what our guests want, what they need and what they're asking for," explained Ferguson.
Built around the retailer's PJ Fresh Marketplace program, Pilot Express stores offer homestyle meals, grab-and-go and made-to-order sandwiches and salads, premium beverages, a "bean-to-cup, make-it-your-way, you-are-your-own-barista" coffee experience, and weekly limited-time offers.
According to Ferguson, additional Pilot Express locations will open in 2018 and continue to play a strategic role in the success of its FEP, which is now in phase two. Pilot Flying J is targeting 50 locations this year for reimaging. Projects were completed at 50 locations in 2017 as part of phase one.
"Our mission is deliver care and a smile at every stop, so when drivers are making the decision to get off the interstate to stop at a Pilot, Flying J or Pilot Express, we want guests to say, 'Pilot Flying J has tremendous service hospitality, amazing food, and I'm surprised and delighted by what it has to offer, so it's someplace I want to stop,'" the chief merchant expressed.
Headquartered in Knoxville, Pilot Flying J currently operates more than 750 travel centers across 44 states under the three brands.